AQUAFOREST SUPPLEMENTS
The range of supplements increases the vitality and boosts vivid coloration of corals while speeding up their growth
AF POWER ELIXIR
It was once believed corals got all their nutritional needs met from the sun – a.k.a. our tank lights. Advancements in recent scientific explorations have shown just how much coral (small polyp stony coral (SPS) or large polyp stony coral (LPS)) can benefit from regular feeding of amino acids and select vitamins to enable better growth, coloration, and overall resistance to stressors.

200ml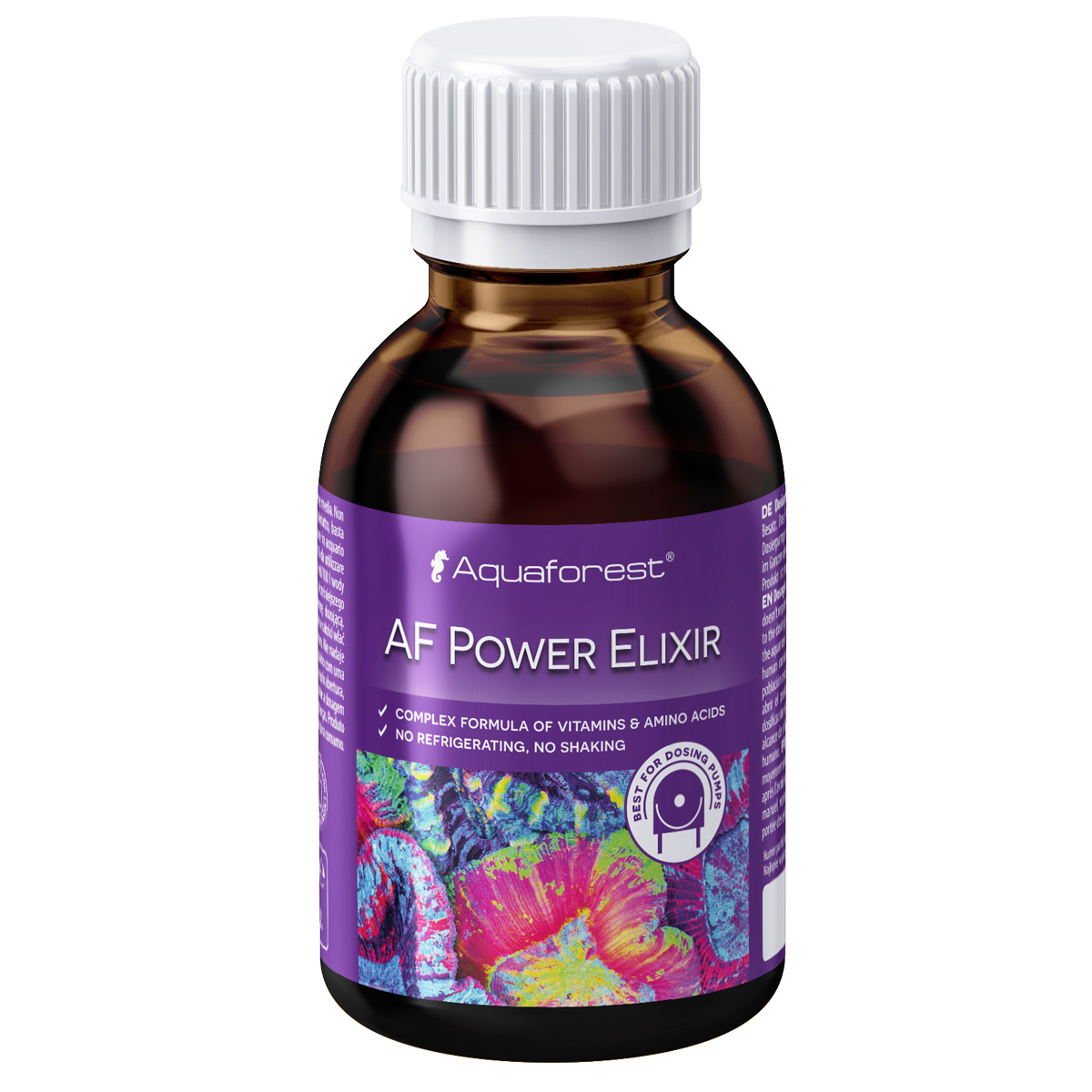 1000ml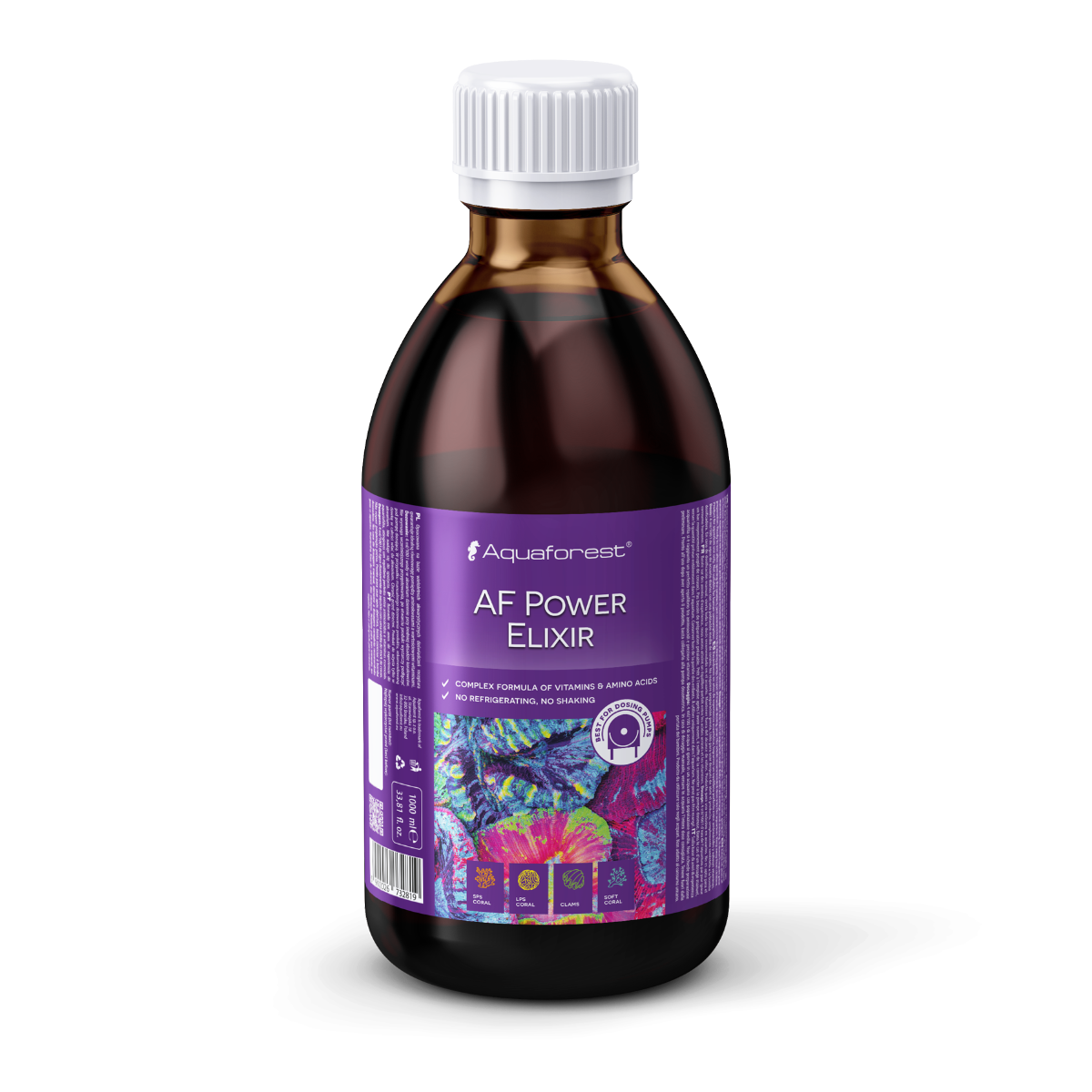 2000ml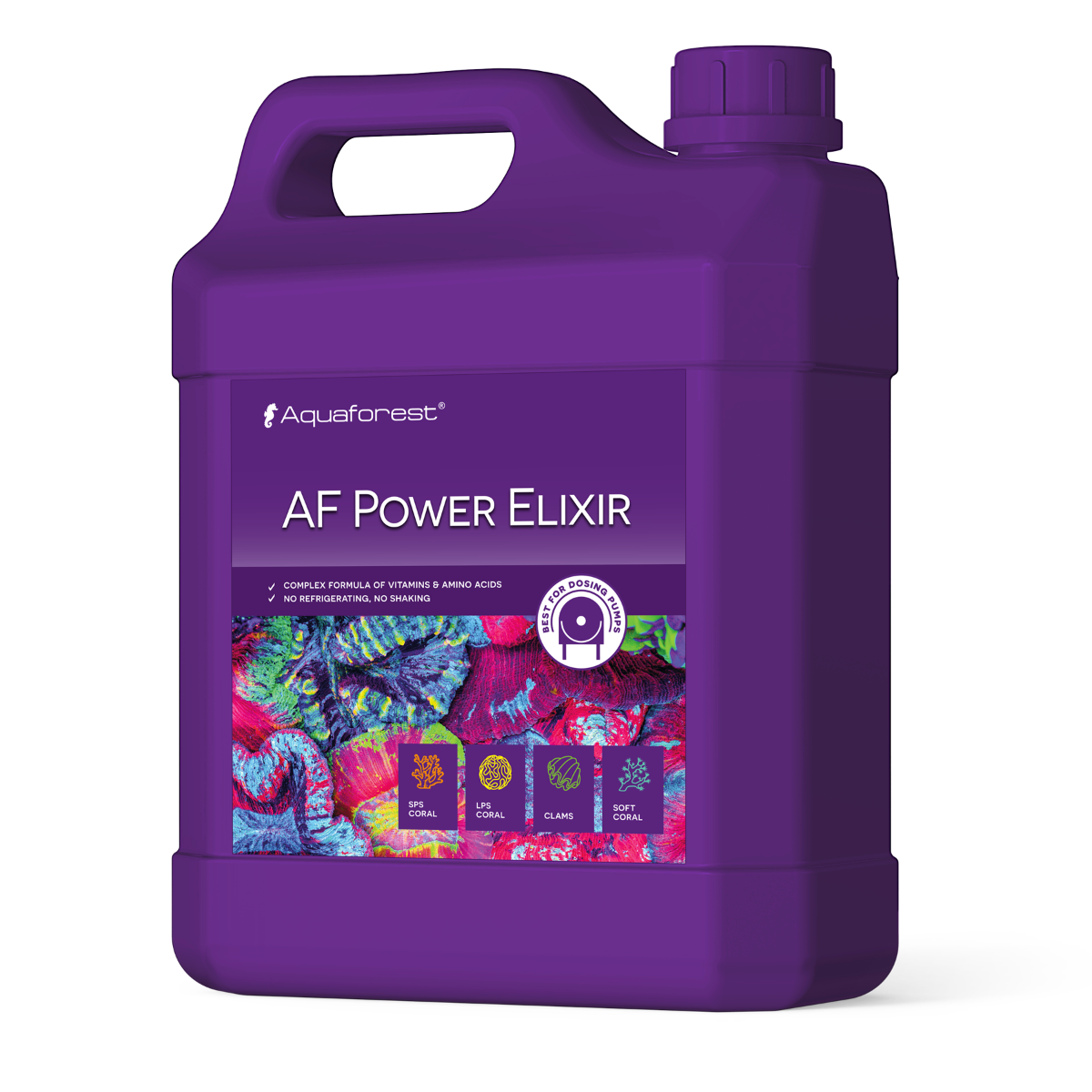 AF AMINO MIX
AF Amino Mix completes water with all the necessary amino acids, thus prevents corals from bleaching and boosts their colors

10ml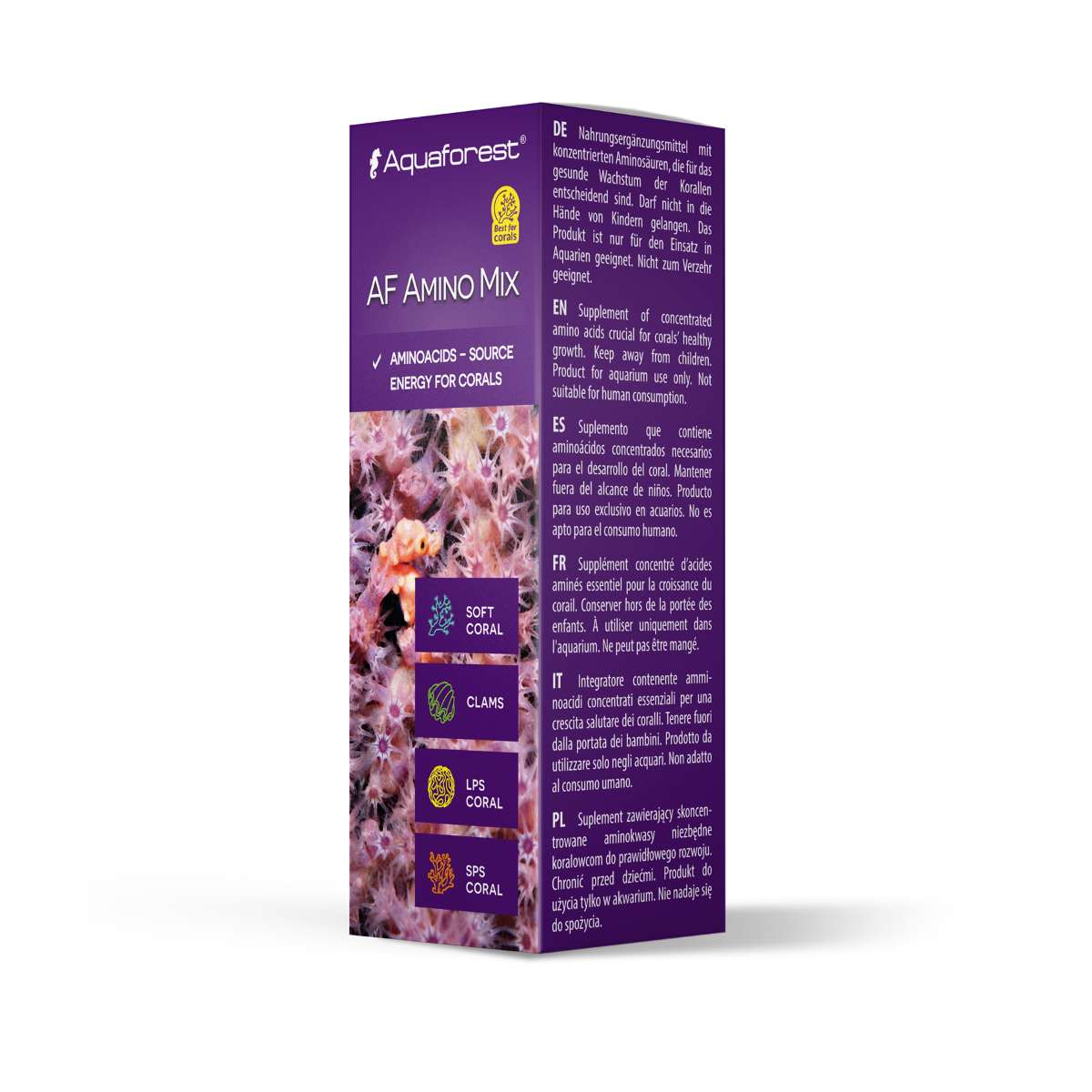 50ml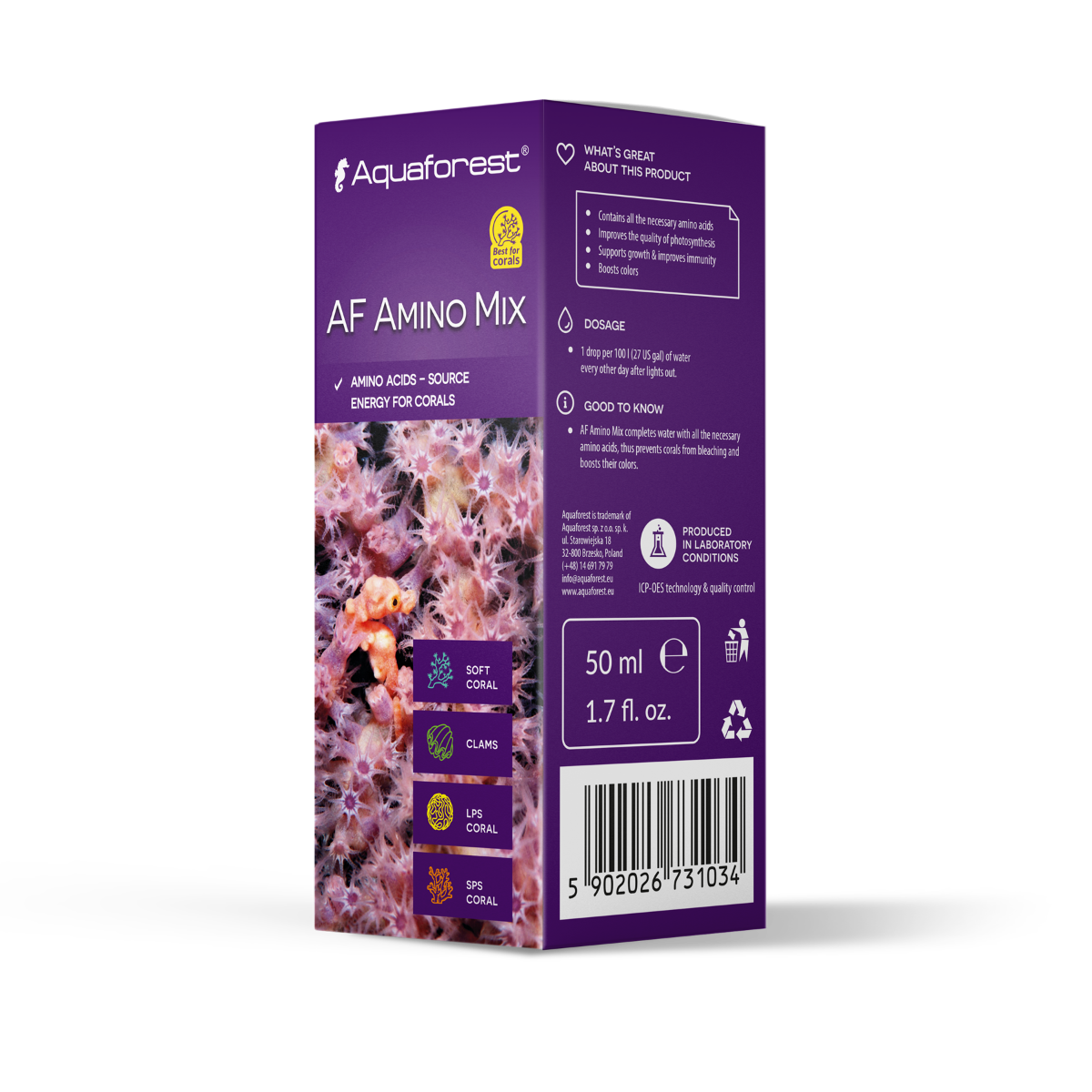 AF BUILD
AF Build accelerates the absorption of calcium and carbonate which are crucial for the development of hard corals. By providing the corals with all the necessary ingredients, it facilitates and accelerates calcification, favourably affecting the growth rate

10ml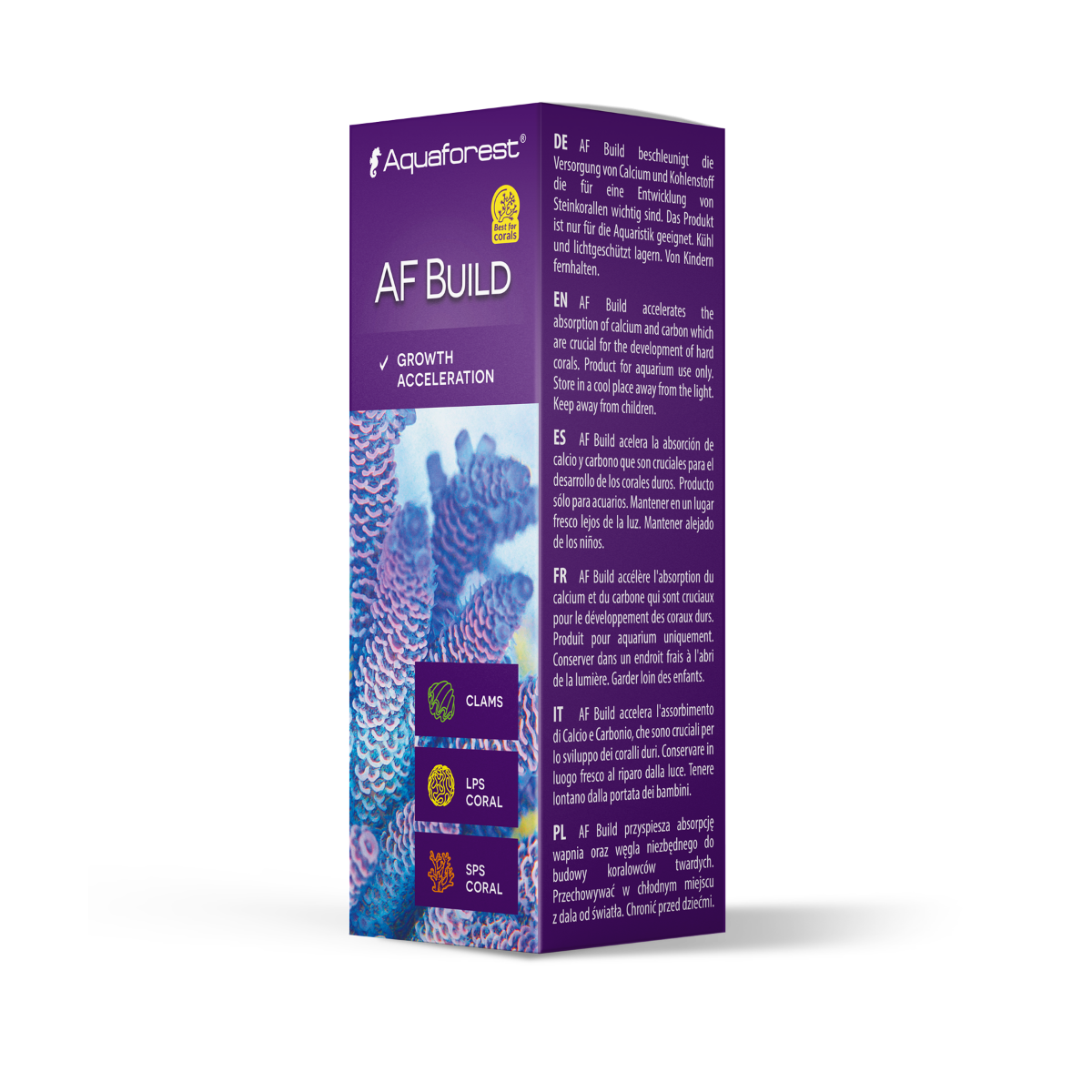 50ml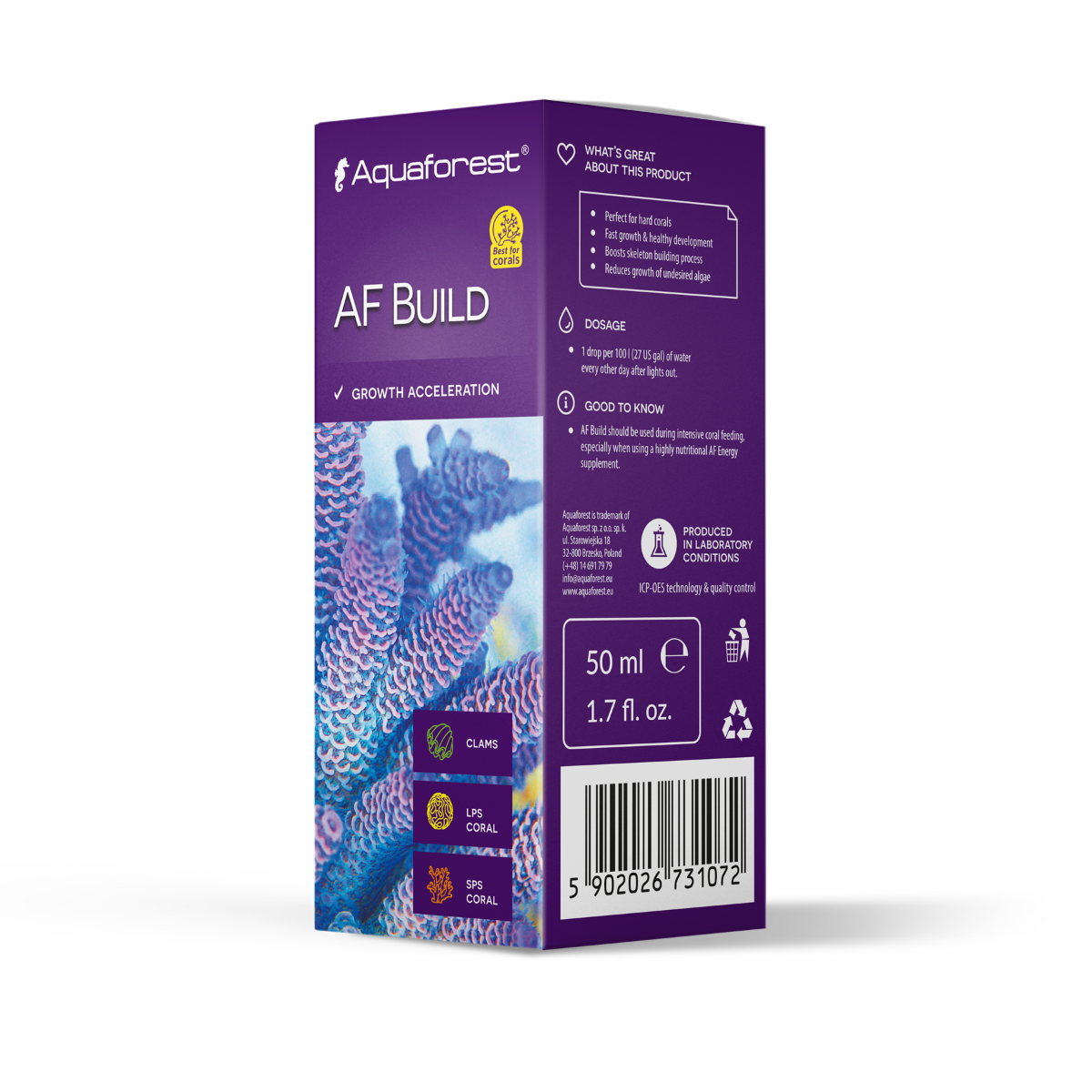 AF ENERGY
Supplement containing a highly nutritious concentrated feed for all types of corals, especially SPS corals. AF Energy is a unique composition of the most valuable, natural extracts. It contains unsaturated Omega-3 and Omega-6 fatty acids, vitamins and amino acids

10ml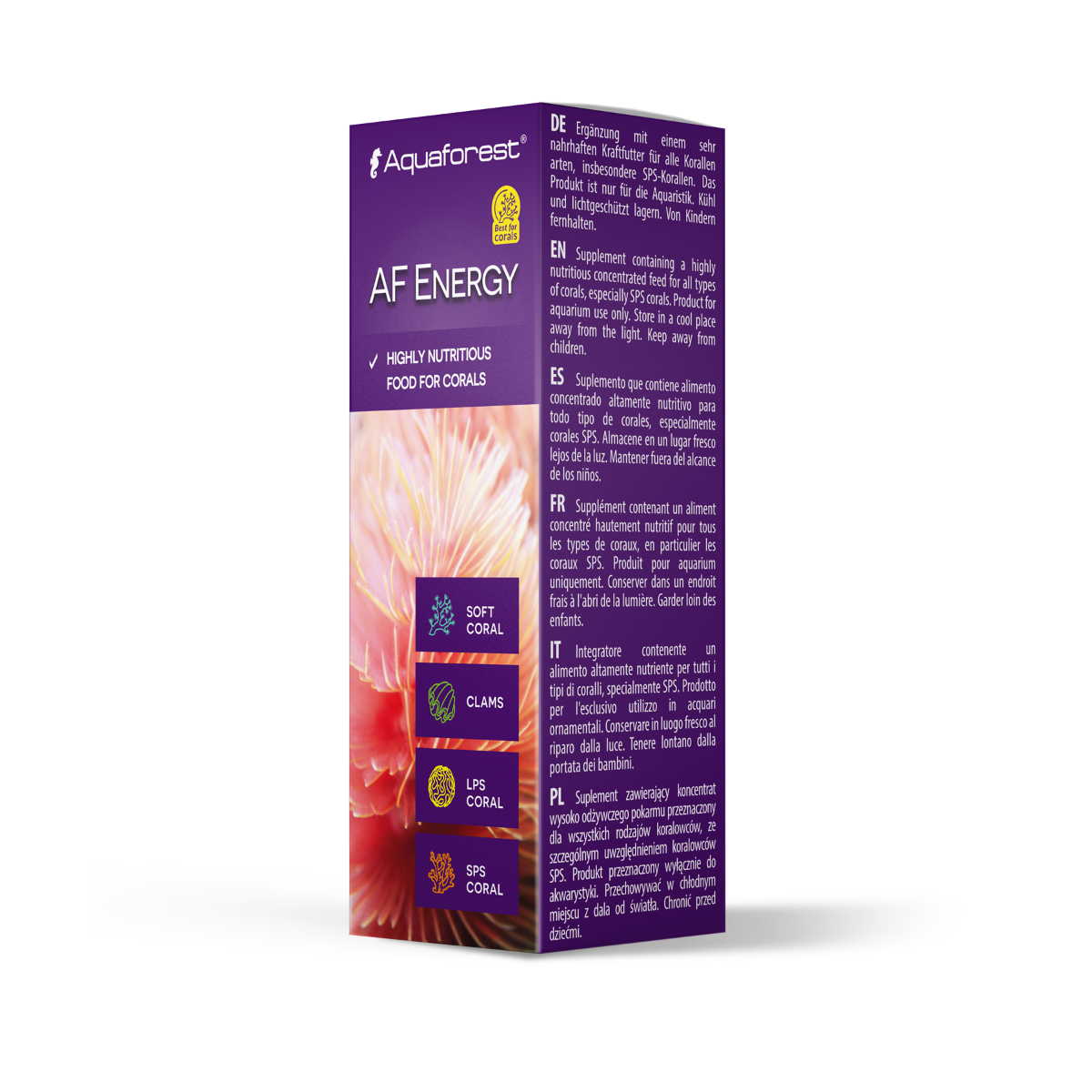 50ml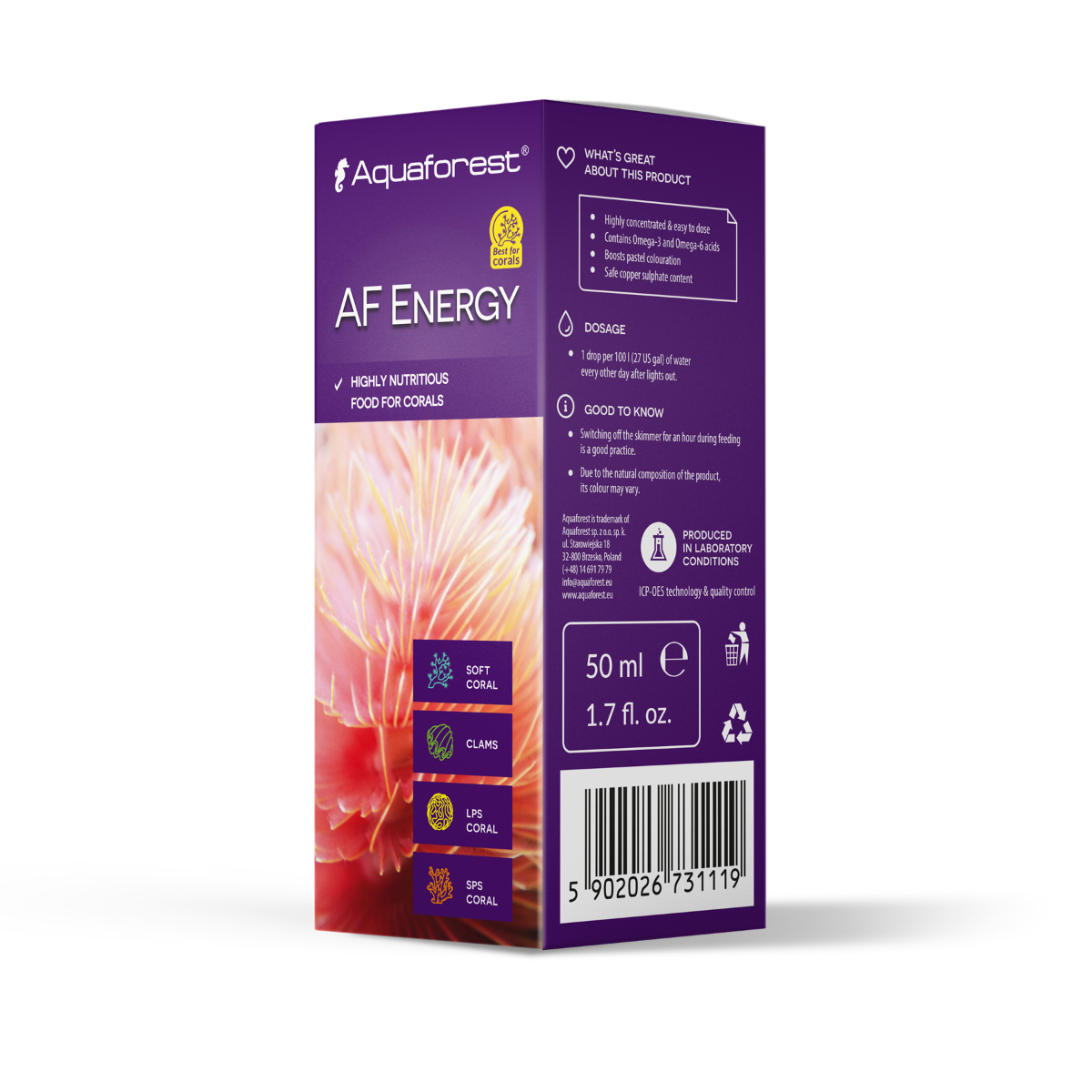 AF VITALITY
A supplement containing concentrated vitamins for corals. The use of ozonators, active carbon cartridges and strong skimmers can lead to sterilization of water and, as a result, to vitamin deficiencies

10ml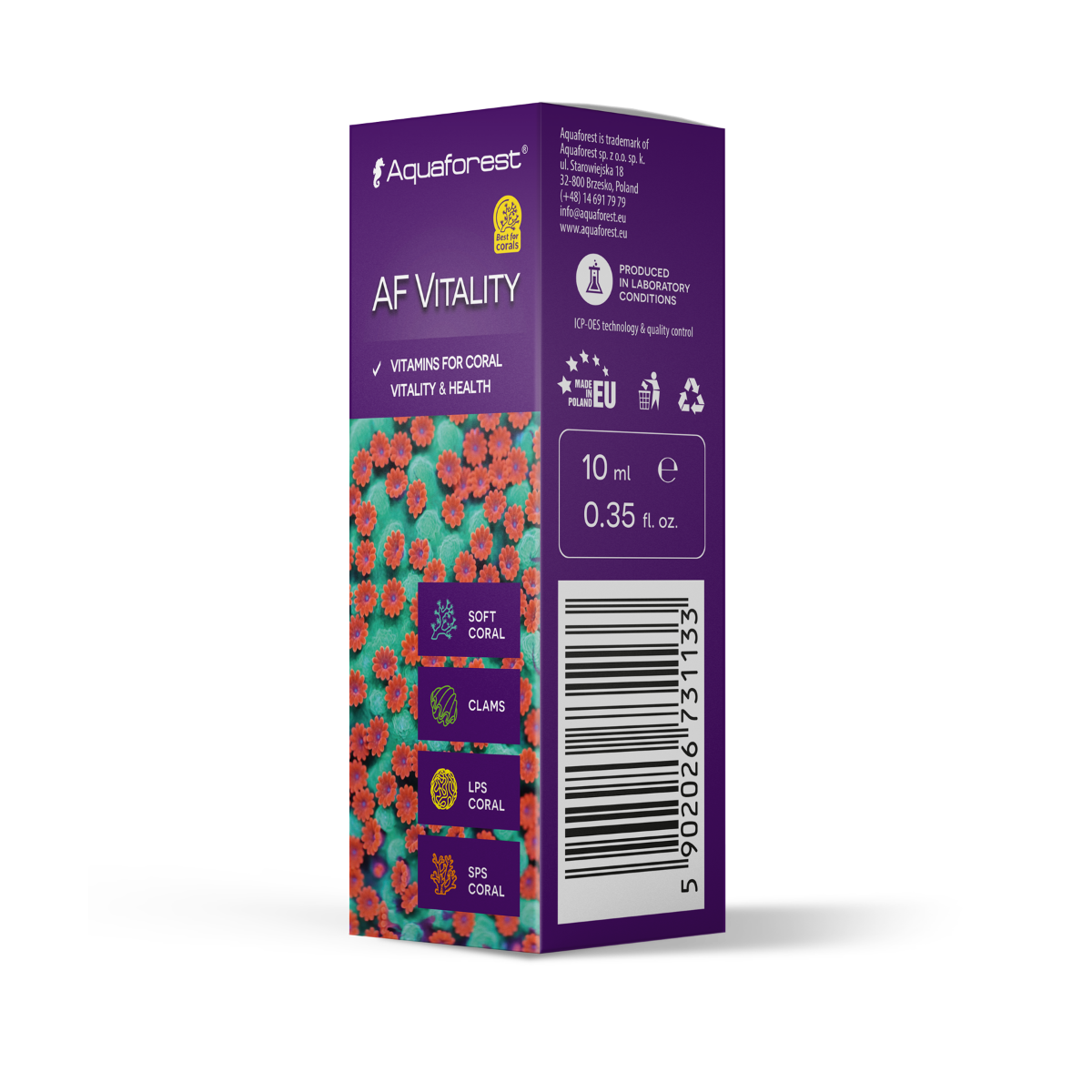 50ml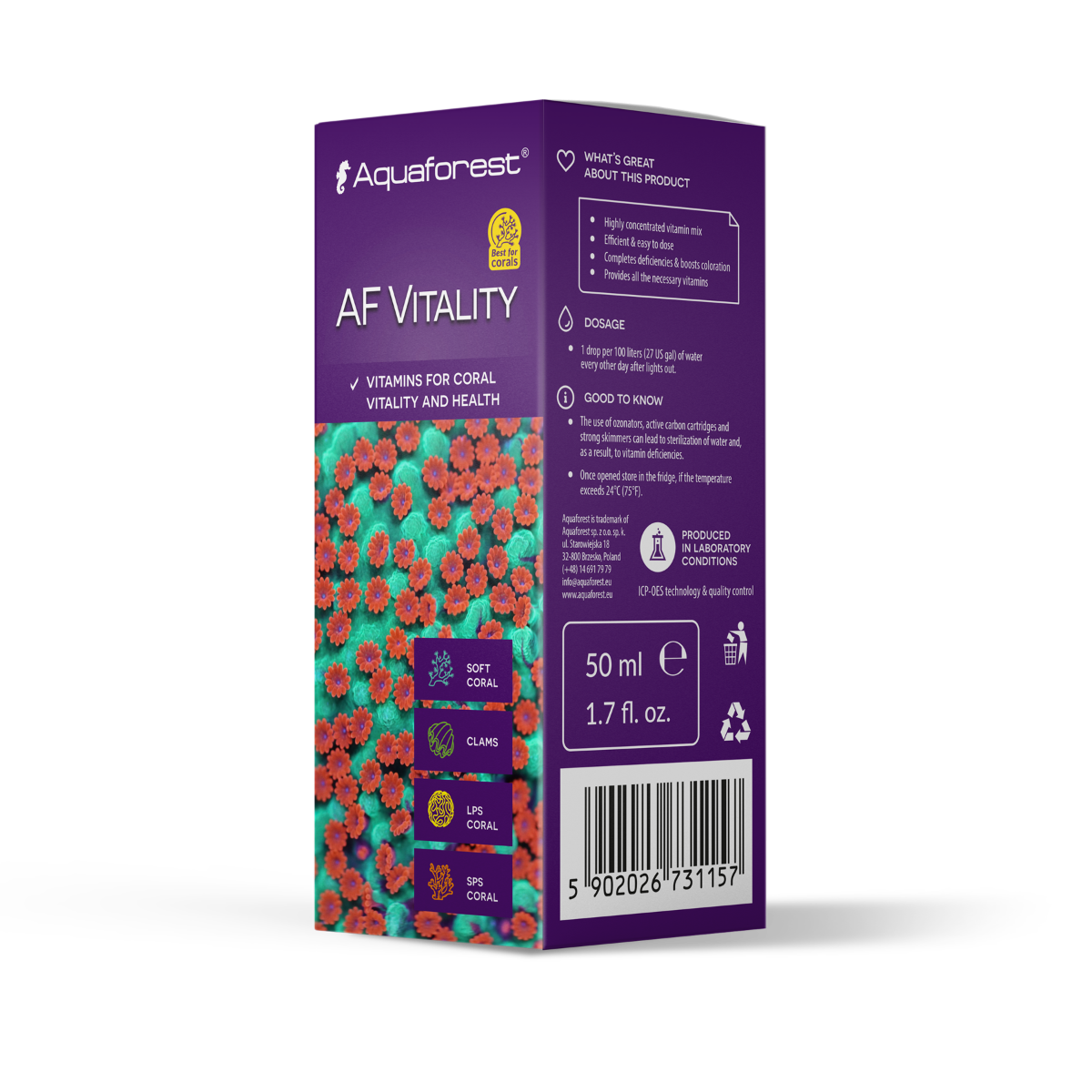 FISHV
A multivitamin designed for all ornamental fish, both marine and freshwater. Fish V contains vitamins A, B1, B2, B6, B12, C, D3, E, K3 and biotin, alanine, choline, cysteine, glutamine, leucine, lysine, serine and tyrosine

10ml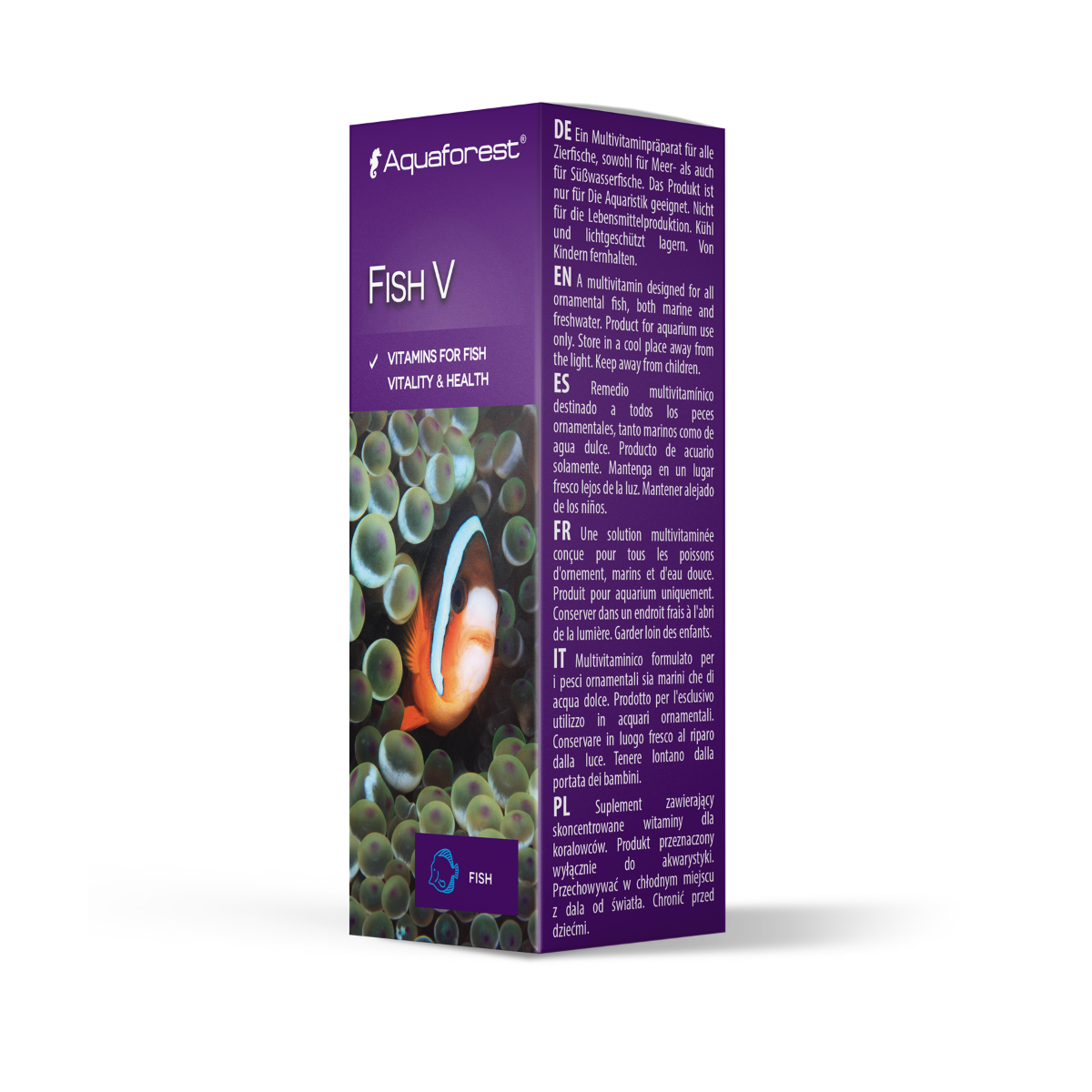 50ml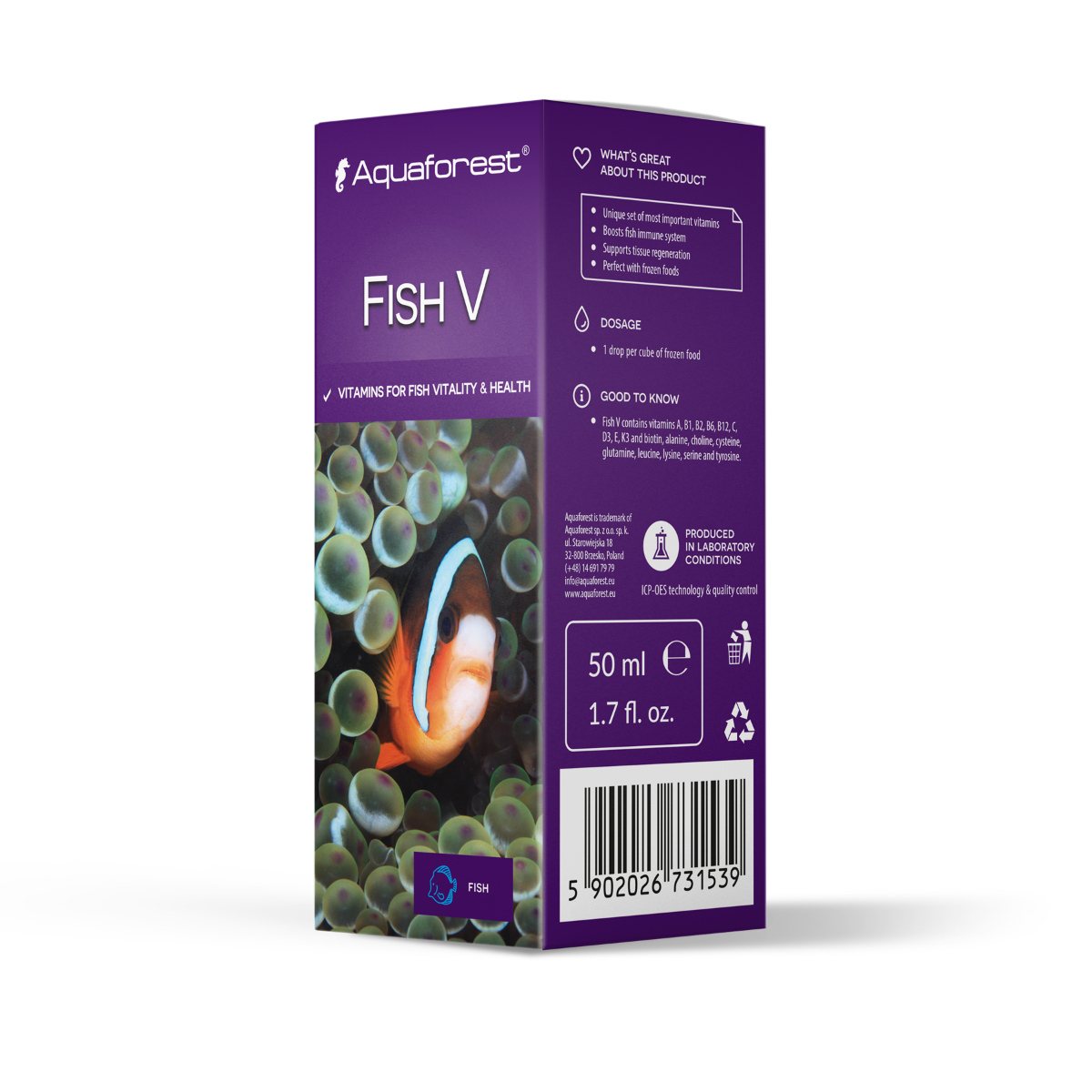 GARLIC ESSENCE
Garlic Essence is a specialized supplement created based on garlic extract. Garlic benefits the immune system, improves vitality and has a beneficial effect on coloration. Garlic Essence works well during treatments and in quarantine aquariums.

10ml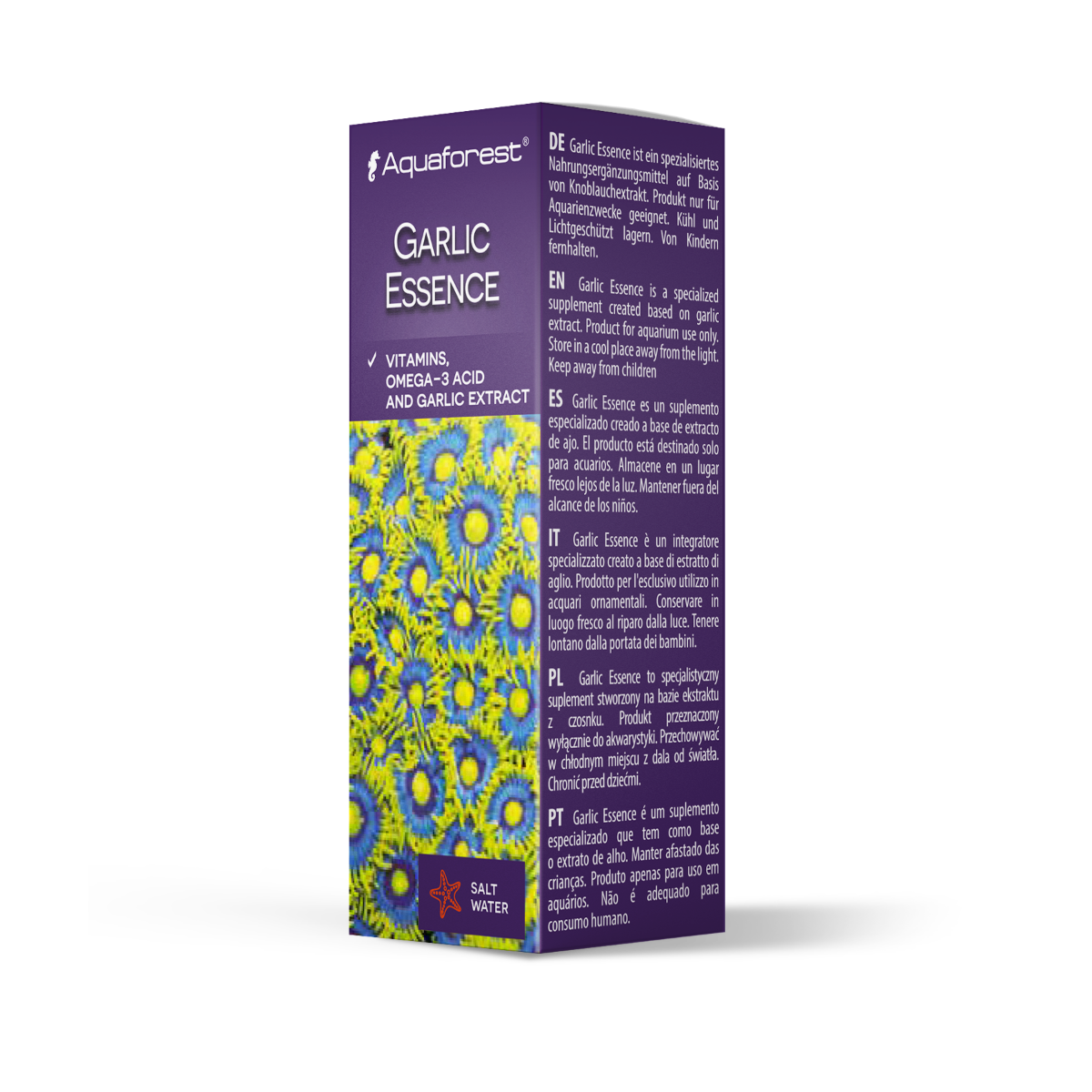 50ml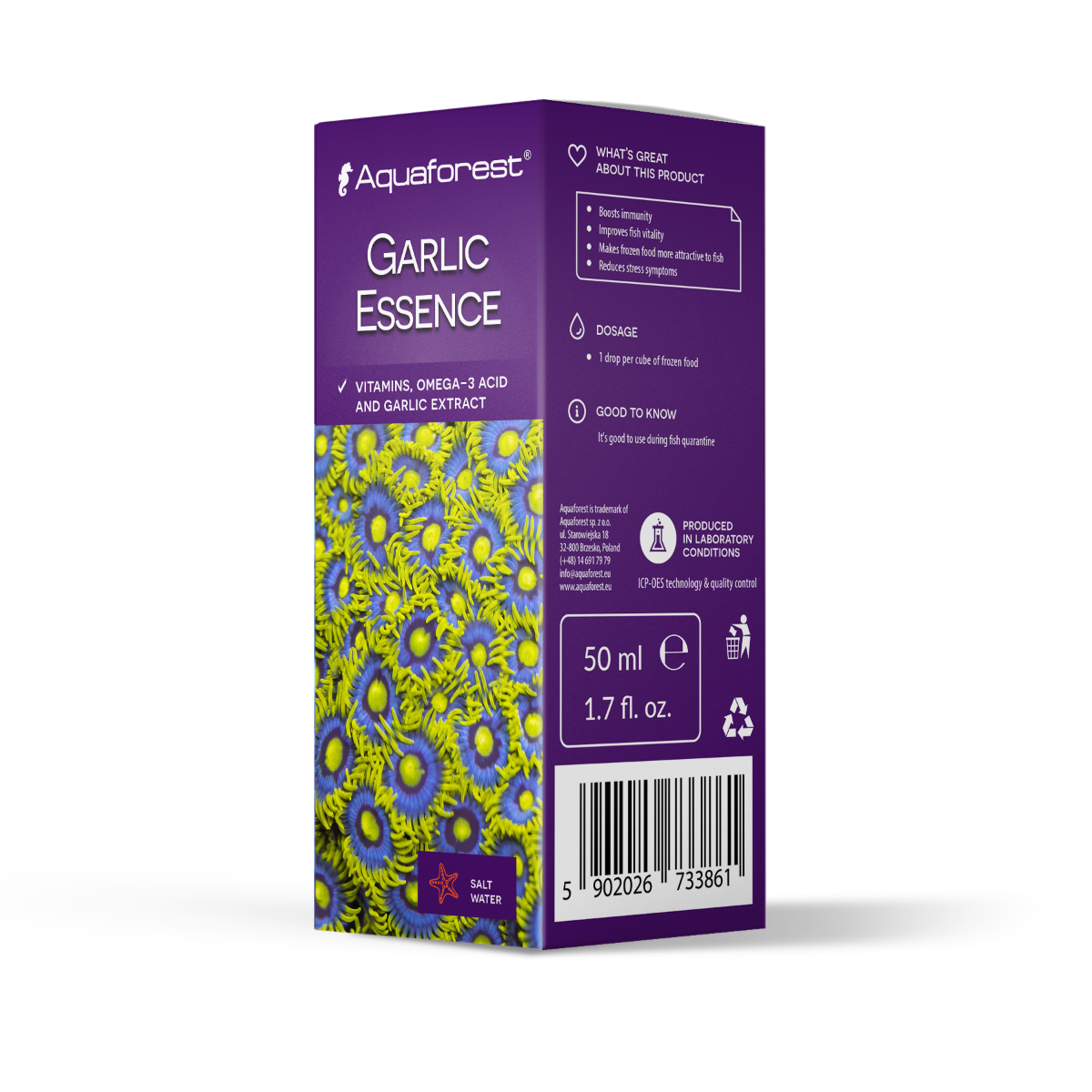 AF POWER FOOD
Powdered food for all types of corals, especially SPS corals. Unique formula of AF Power Food is based on a special mix of highly nutritious plankton and marine and freshwater algae
AF ZOA FOOD
Powdered food dedicated mostly for Zoanthus, Ricordea, Rhodactis and other mushroom corals. Carefully selected plant mixture developed to meet all the needs of Zoanthuses and mushroom corals

20g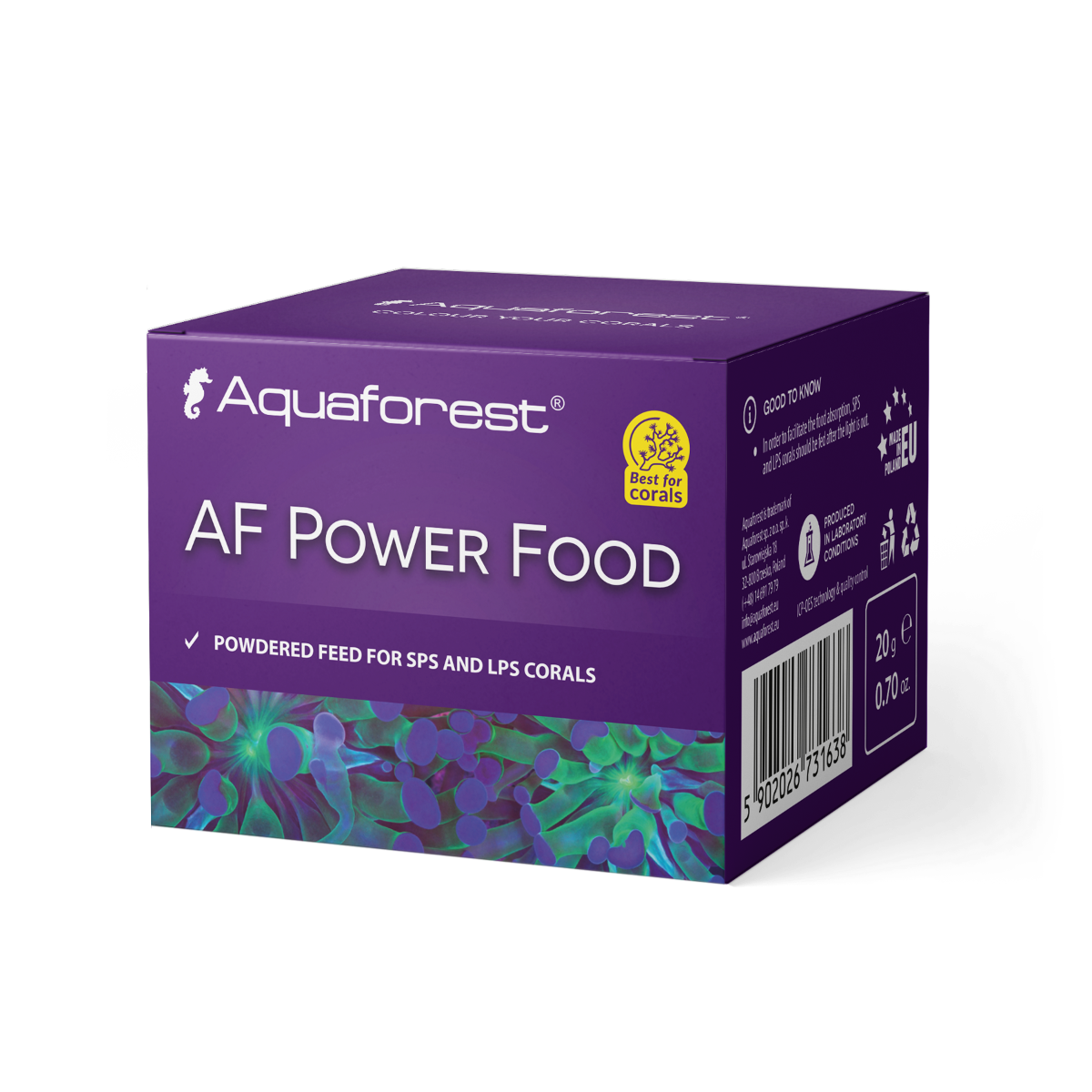 30g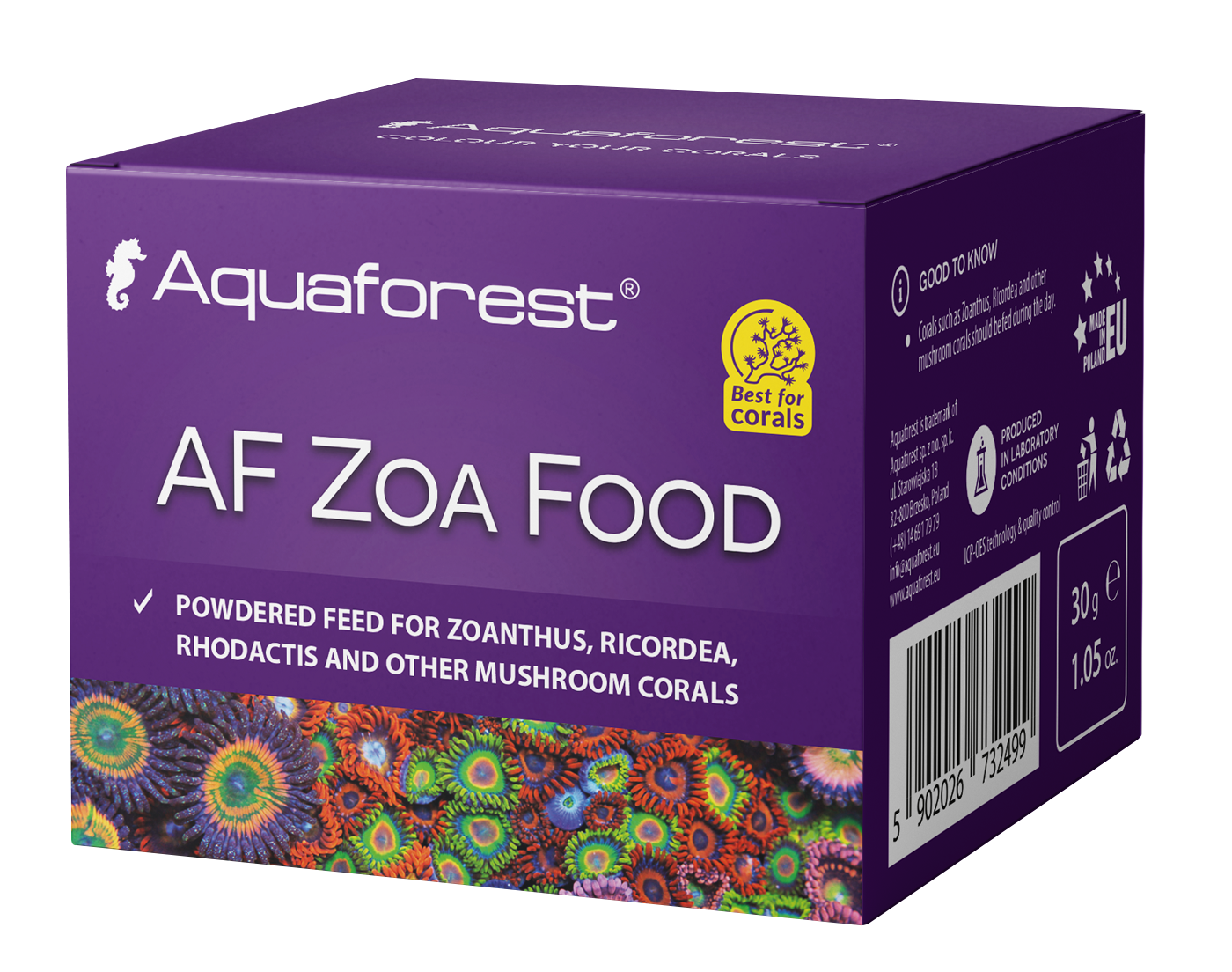 AF PHYTO MIX
Liquid food dedicated mainly for soft corals, gorgonias and non-phosynthetic corals. Due to the perfect balance between the content of phytoplankton and zooplankton, the formula provides corals with all necessary nutrients such as proteins, fats and carbohydrates
AF LIQUID MYSIS
AF Liquid Mysis is a food created from carefully selected ingredients for the most demanding inhabitants of the aquariums. The unique formula has been enriched with garlic extract, which beneficial effects on marine organisms are known to aquarists all over the world

250ml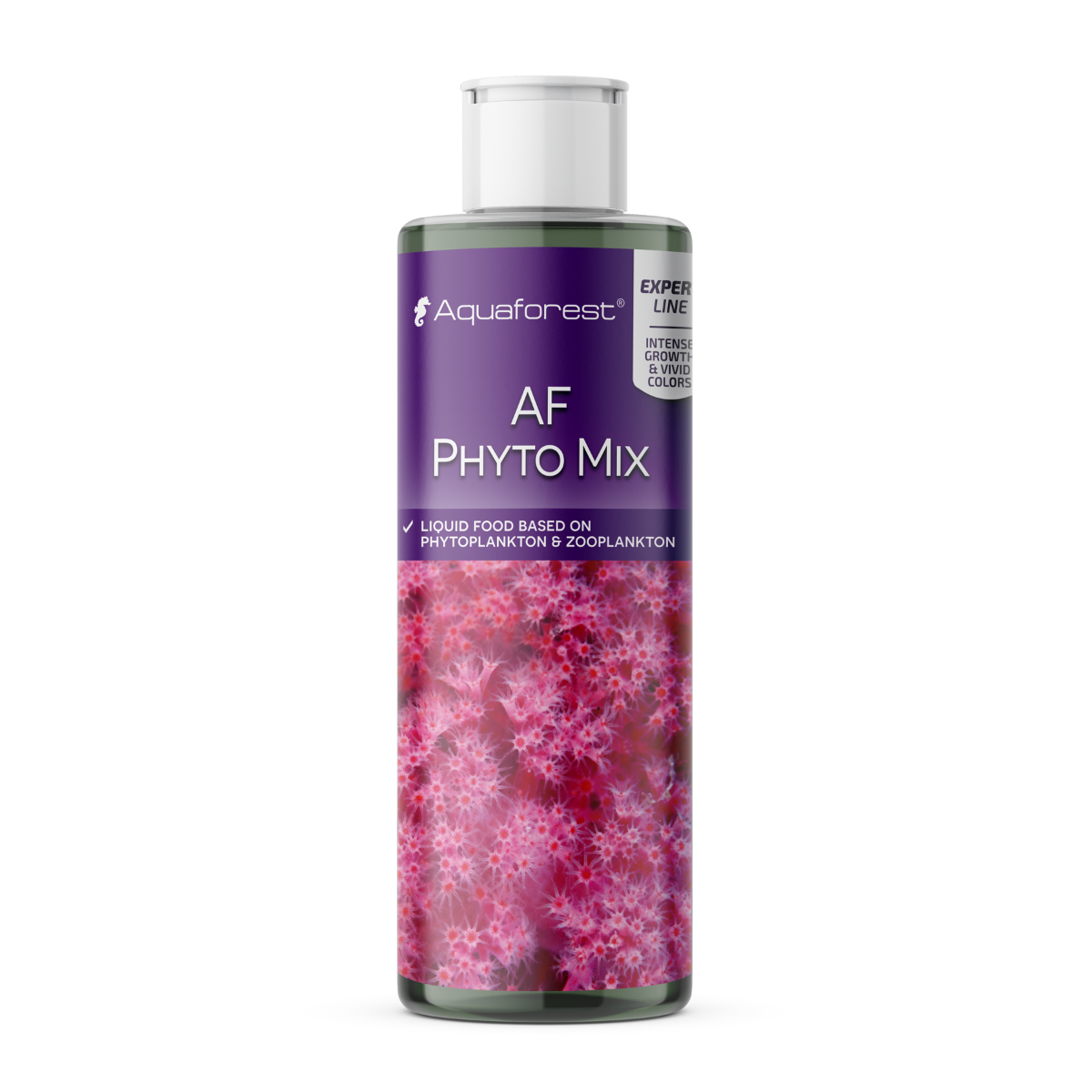 250ml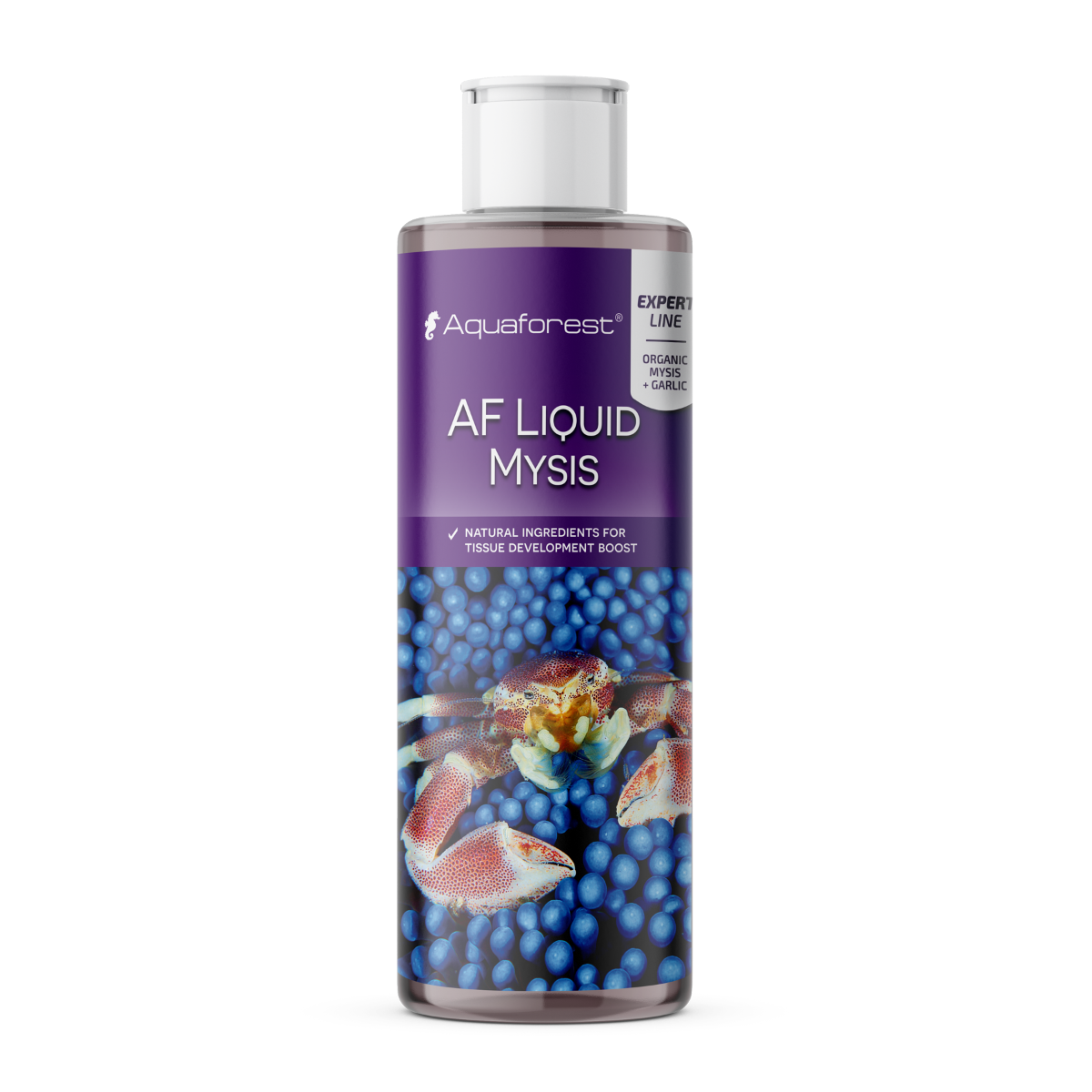 AF PURE FOOD
AF Pure Food is 100% natural food for corals. The composition based on calcium carbonate provides the inhabitants of the aquarium with all necessary micro and macro elements, thus ensures healthy growth and eases calcification
AF LPS FOOD
Granular food dedicated especially for LPS corals. AF LPS Food is rich in protein and highly nutritious fatty acids that are essential to the health of marine animals

30g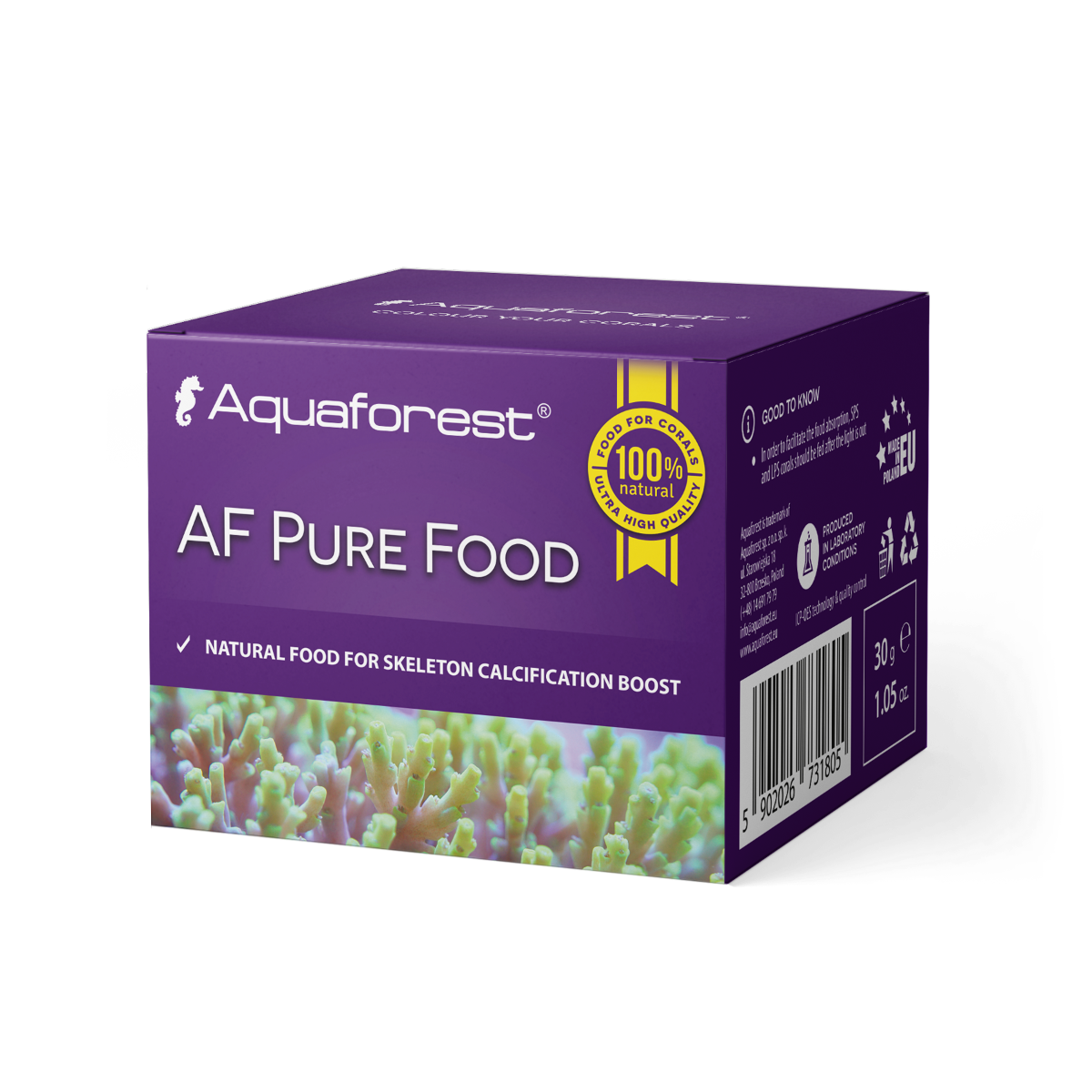 30g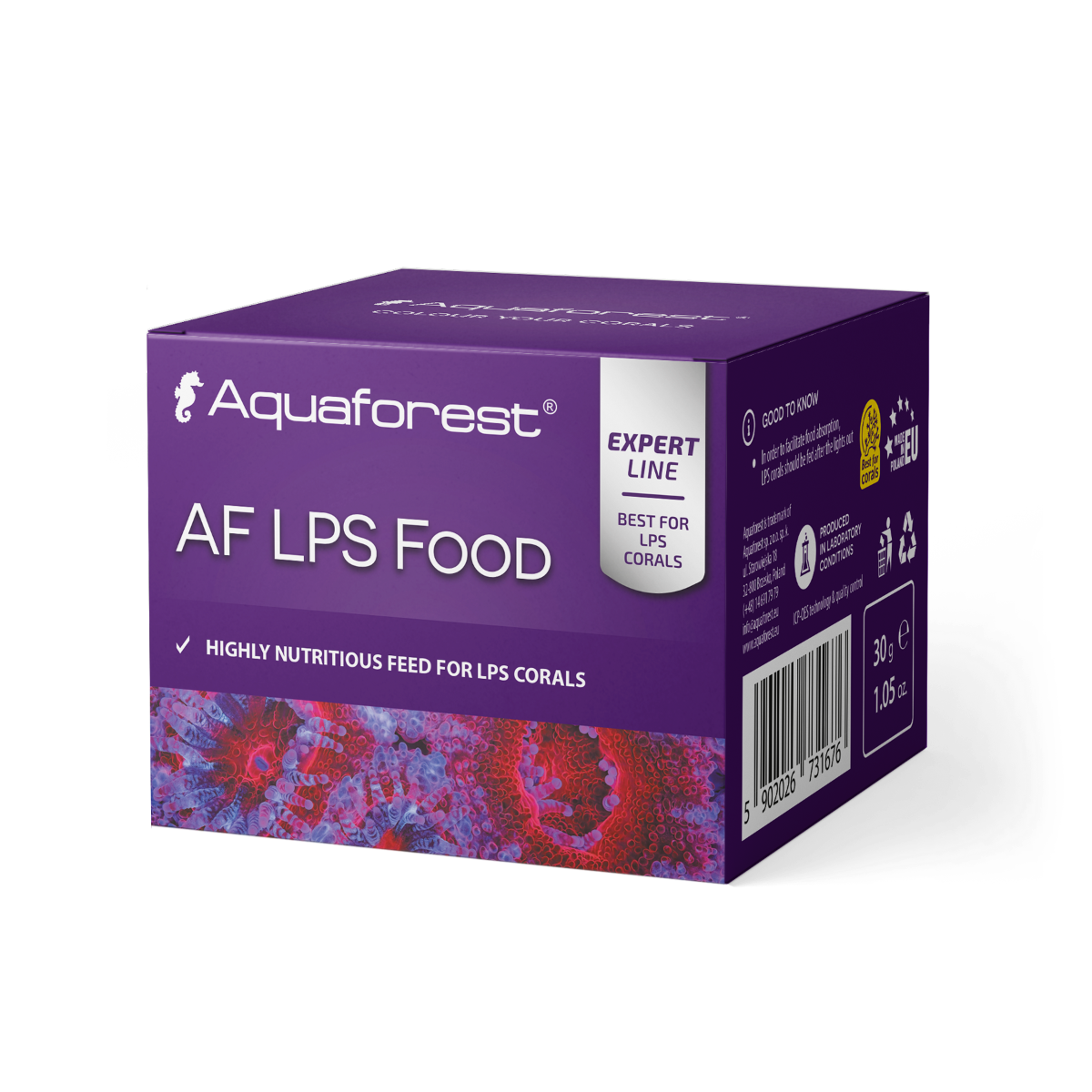 AF LIQUID ROTIFIERS
AF Liquid Rotifers contains the main components of marine zooplankton, making it a perfect, close to the natural food for corals especially SPS
AF LIQUID ARTEMIA
AF Liquid Artemia is a concentrated liquid food. Does not contain harmful preservatives. Transparent and simple composition provides aquarium inhabitants with a diet almost identical to the natural one

30g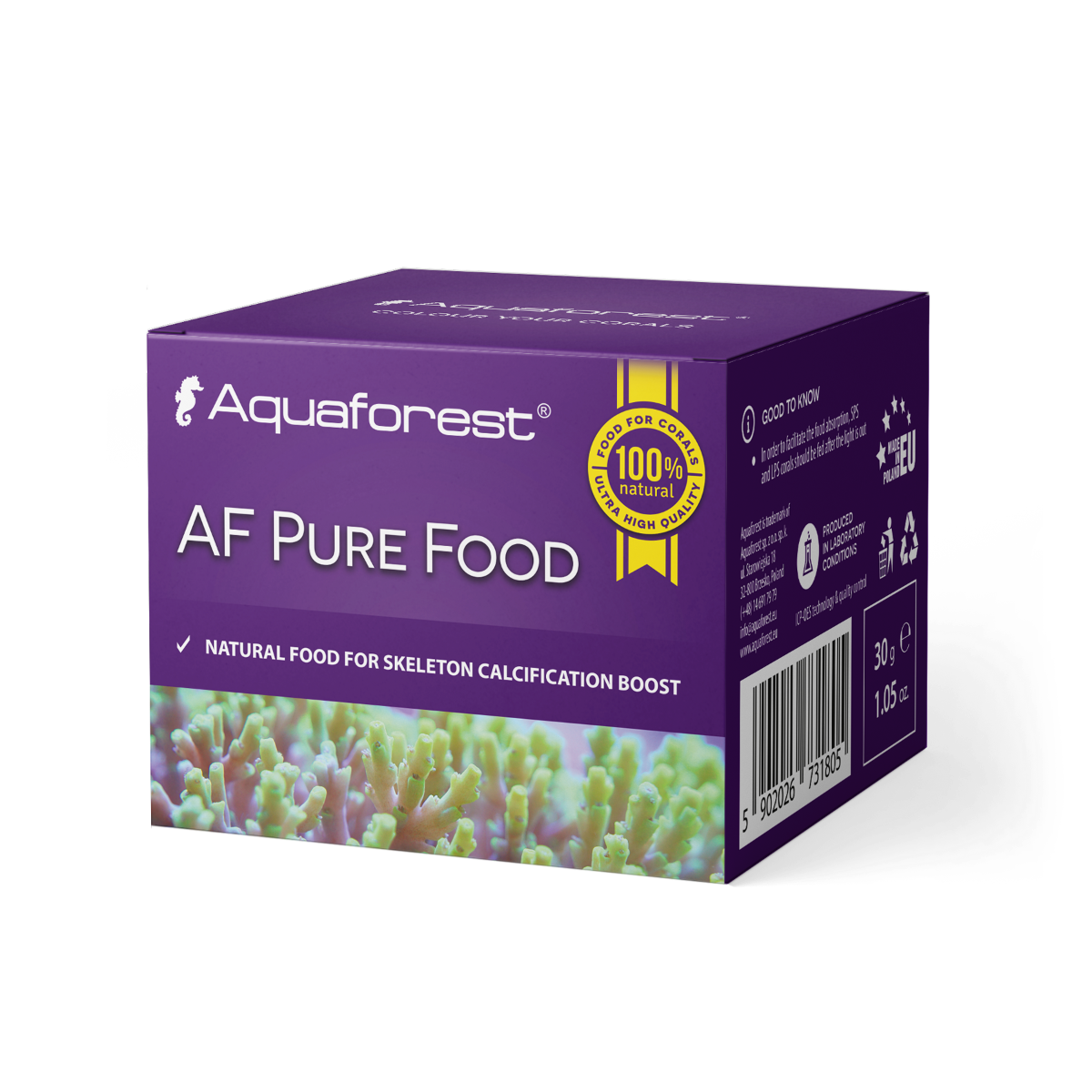 30g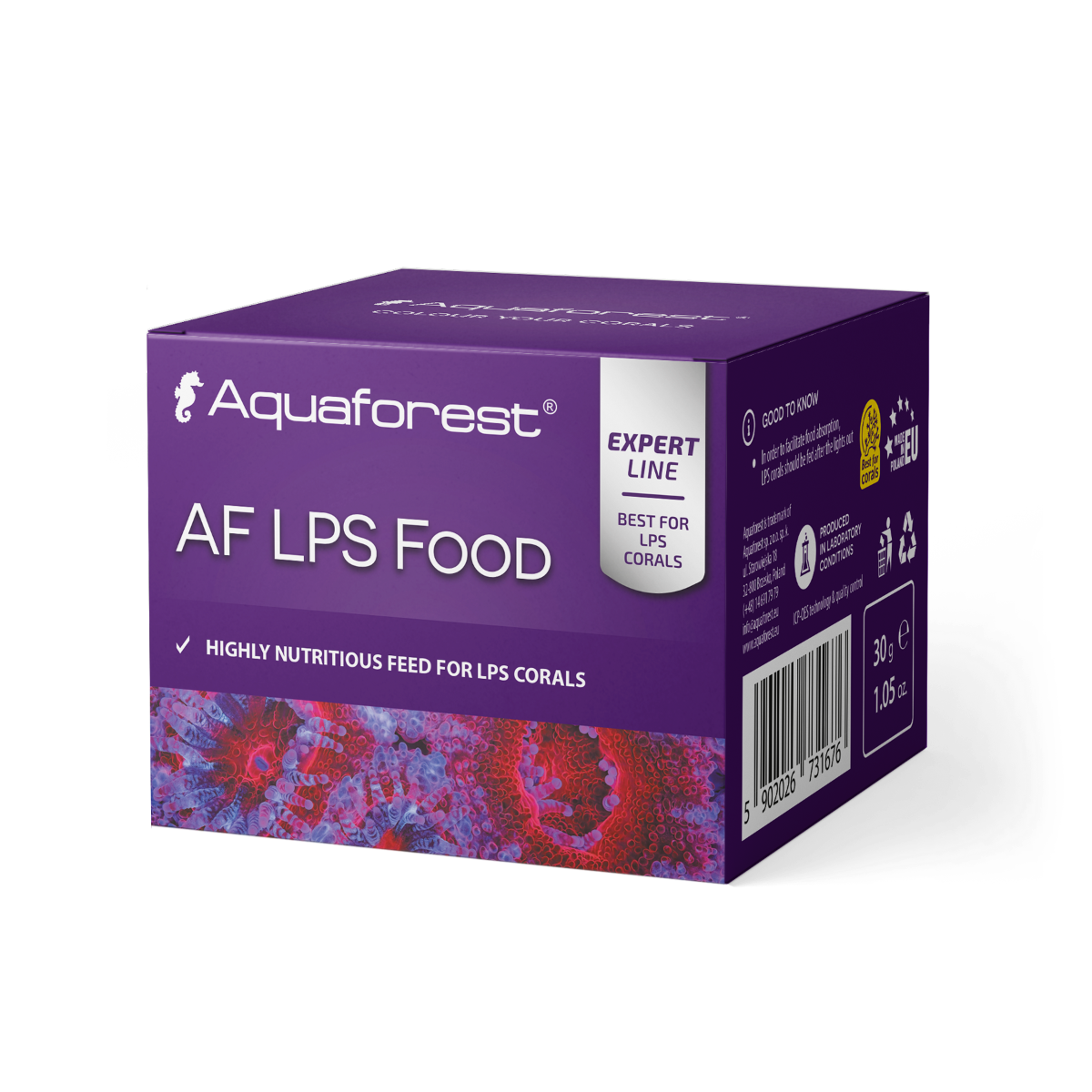 AF LIFE SOURCE
100% natural deposit derived from the cleanest waters of the Pacific – from Fiji. It is perfect as a buffer to enhance microbiology in saltwater aquariums. Biological stabilization is a crucial factor for corals health

250ml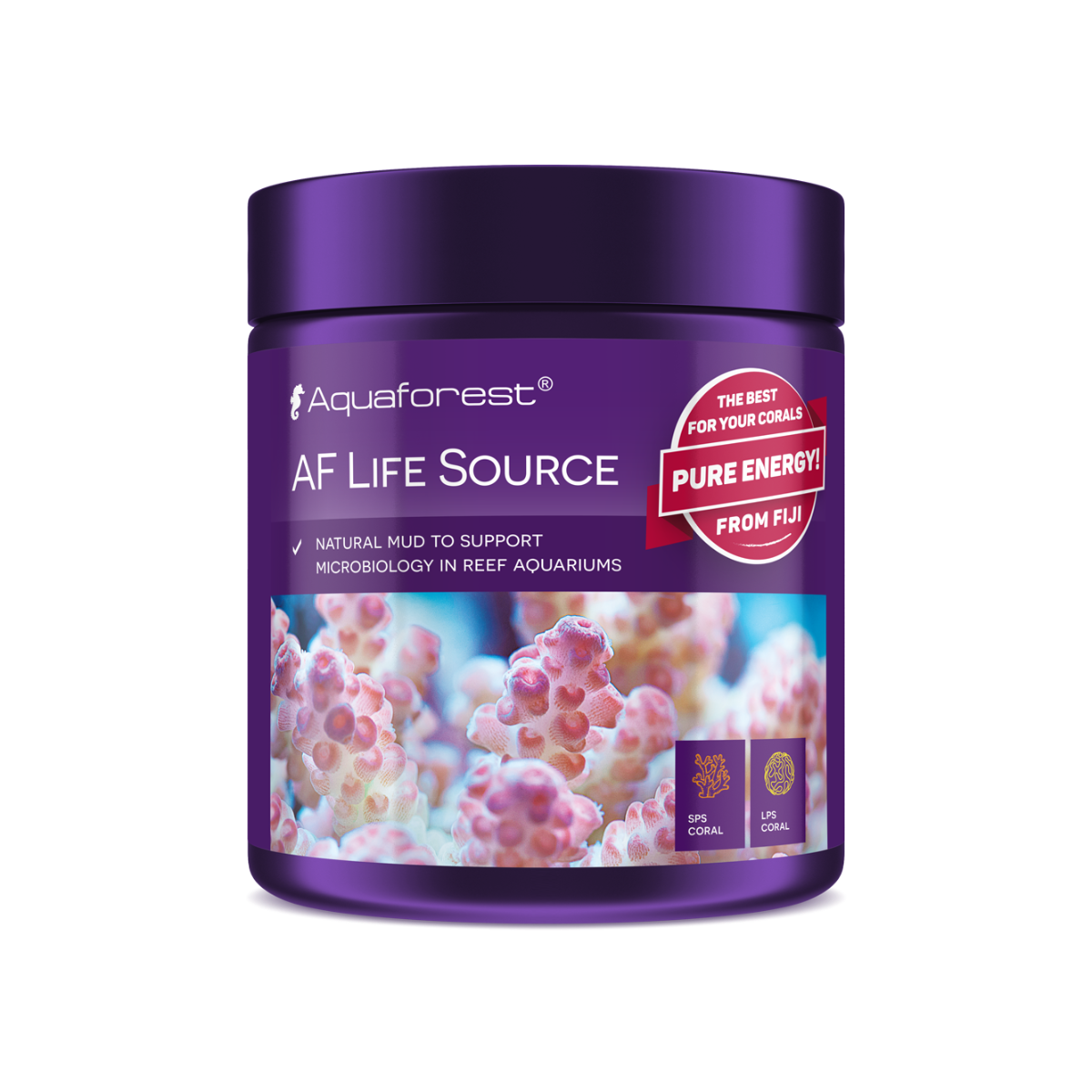 1000g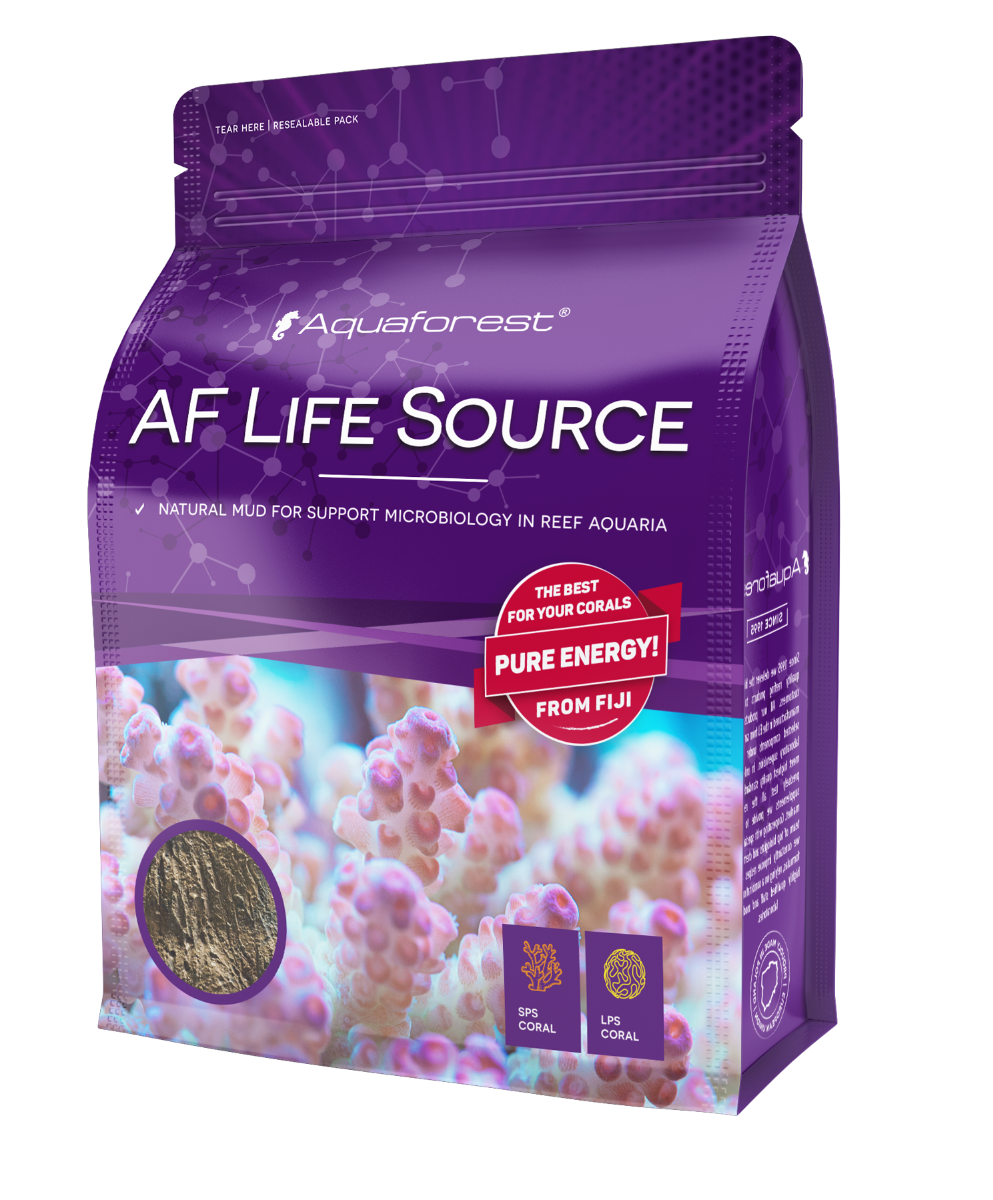 AF LIQUID Vege
Vegetable food made from natural ingredients of the highest quality. The rich formula and nori algae additive perfectly complement the diet with minerals such as calcium, magnesium, phosphorus, iron, potassium and iodine

250ml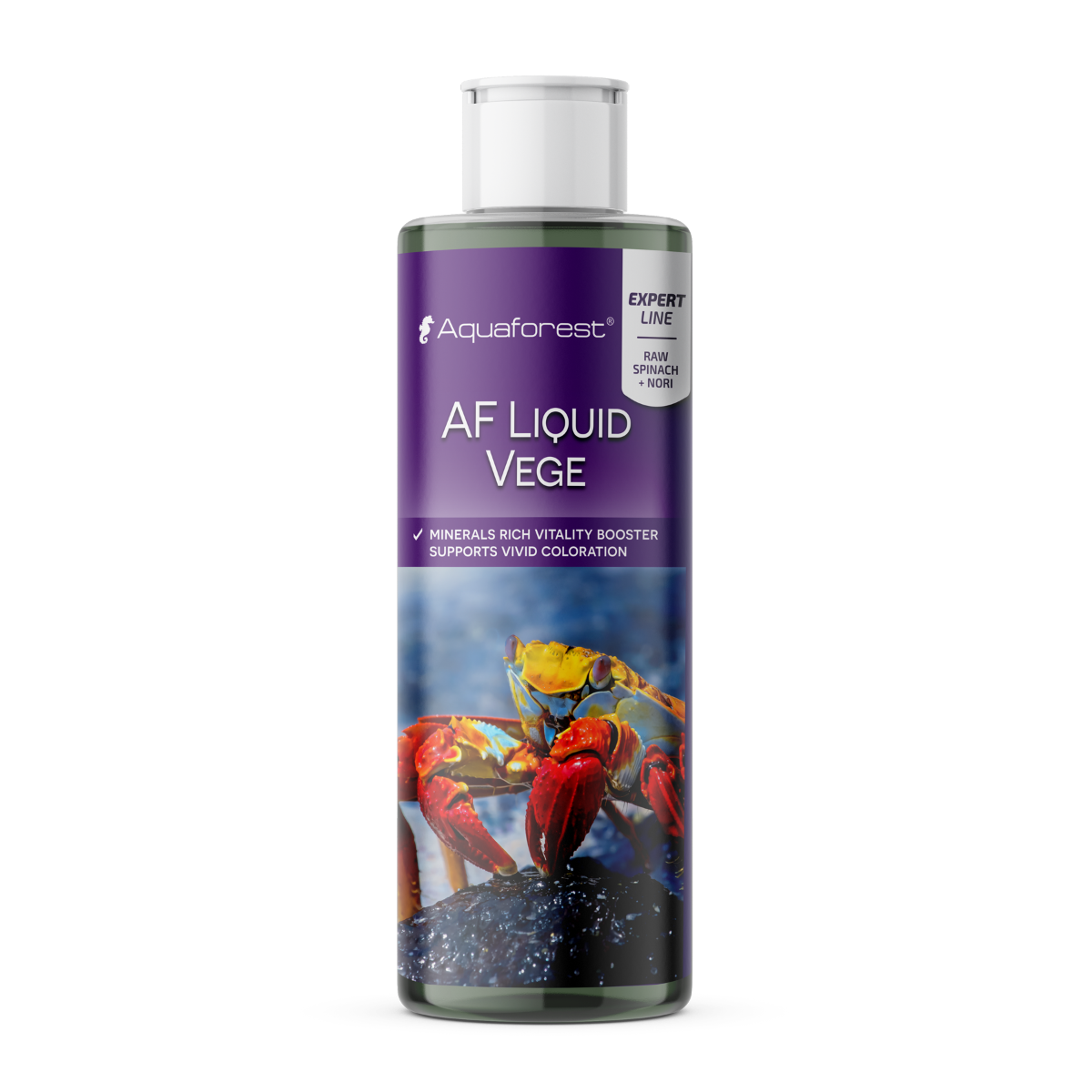 AQUAFOREST PRODUCT GUIDE
View all of the Aquaforest products using the brochure below