The Aquascaper glass pipework sets
The Aquascaper Glass Pipework Sets are a range of two filter pipework sets, for external canister filters, available to fit either 16mm or 12mm diameter flexible pvc tubing.
The perfect marriage of form and function, these glass inlets and outlets provide almost invisible viewing, while still carrying out the vital job of filtration.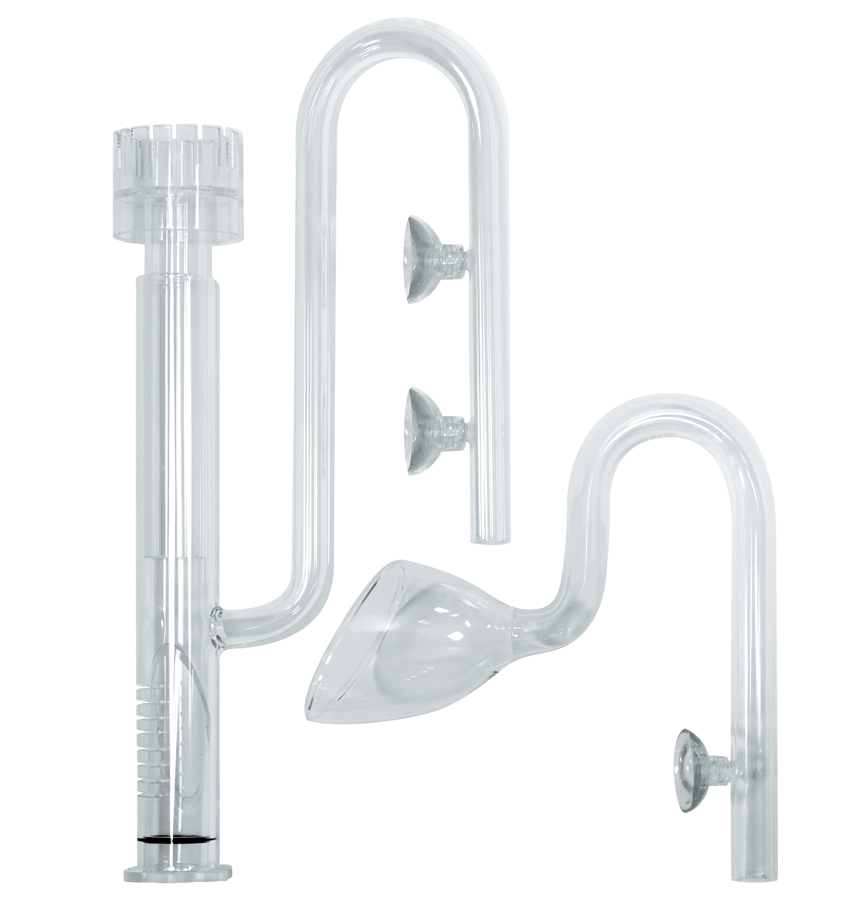 Surface skimming
Key to the inlet is the inbuilt floating surface skimmer, which self-adjusts to water level height and removes the surface film. This provides better aesthetics for the discerning aquascaper, but importantly improves gaseous exchange at the surface while also removing floating organics. With The Aquascaper Glass Pipework Set you can have glass inlets and outlets, and surface skimming without having to fit a separate pump-driven surface skimming filter.
Adjustable inlet
At the bottom end of the inlet is a unique adjuster, allowing the direction of flow either through the surface skimmer or bottom scavenging strainer to be controlled. A simple twist by hand, and water can be sent all through the bottom of the inlet, solely through the surface skimmer, or a combination of both, for perfect top and bottom scavenging of the aquarium.

Key Features
Inlet and outlet provided in each set 

Fits 12/16mm or 16/22mm flexible pvc pipe 

Floating surface skimmer 

Adjustable inlet strainer 

High quality clear glass
Two sizes available