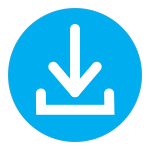 Dealers can use this section to download marketing campaign resources, images and videos for use in stores and online.
Pond Product Selector Campaign
Pond Product Selector Campaign
To promote our online Pond Product Selector tool, we have created some point of sale collateral for dealers. You can download video files to use on TV screens and request printed point of sale materials direct from us.
YouTube

Click to watch

Video Files
For In-Store Displays

Click to download

Point Of Sale
Request Form

Click to request
Dealers - Pond Training Manual
Evolution Aqua Product Training
A guide to Evolution Aqua Pond Products. 122 page document covering product information, specifications, installation, dimensions and maintenance. Can be used as a presenter and hand out for your teams.