Universal stainless steel mounting kit for aquarium lighting
Universal Lighting Hanging Kits by Evolution Aqua are a very versatile solution to fitting lighting to aquariums.
Length, height and angle adjustable, the Hanging Kits can be fitted to virtually any cabinet and are strong enough and flexible to mount virtually any aquarium light on the market today, from metal halides, to multiple T5 units, to LED lamps.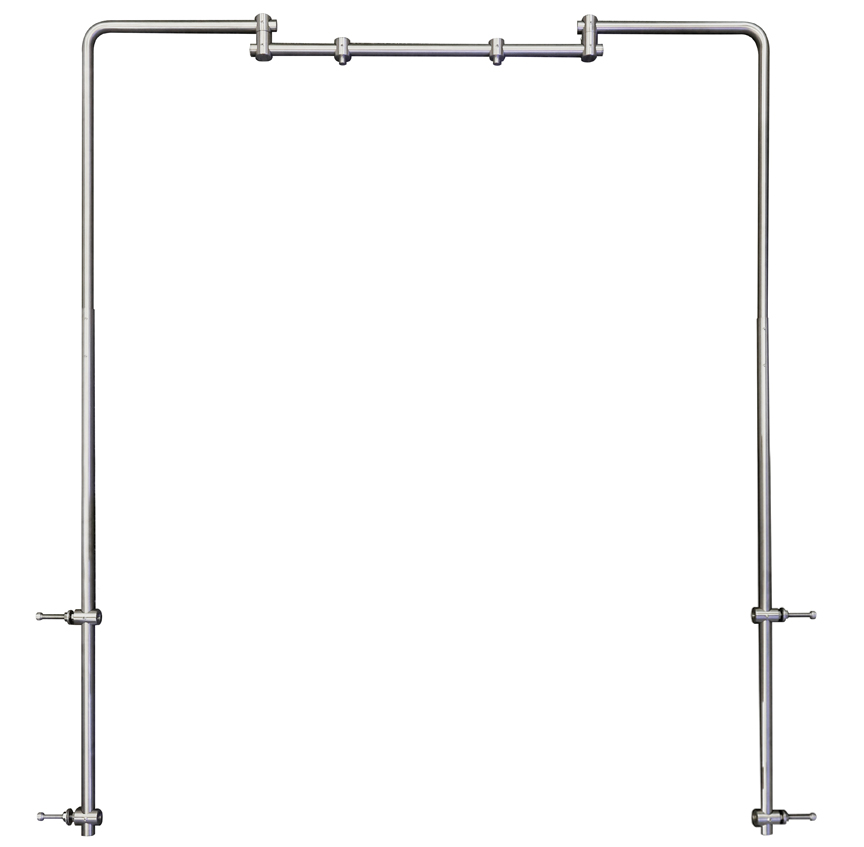 Overview
Every Hanging Kit comes with two cabinet mounting bars, two 90 degree top support bars and a light hanging bar, and can be rear mounted to a cabinet behind the aquarium, side mounted, or even mounted to a wall behind.
Choose if you want side or rear mounting, fit it, and then adjust the height. Use the light hanging bar for front to back adjustment of the unit and even left to right adjustment. Multiple units can be hung on one bar and lights with wire hanging fittings are also accommodated for.
The same Universal Lighting Hanging Kits are suitable for corner aquariums, and from a set, many other display options are possible, like just using one mounting bar and one 90 degree top support bar for a single, pendant style light, to two mounting bars and two top supports with no light hanging bar, to mounting bars, supports and the hanging bar.
For very large tanks two or more Universal Lighting Hanging Kits could be rear mounted.
All Universal Lighting Hanging Kits are suitable for both freshwater and saltwater tanks, and although four models are available for a range of suggested tank sizes, other shapes, sizes and models could also be accommodated with a little user discretion and imagination.

Adjustable Configurations


450 Size
To fit aquariums up to:
500mm in length (rear mounted)
490mm to 830mm (side mounted)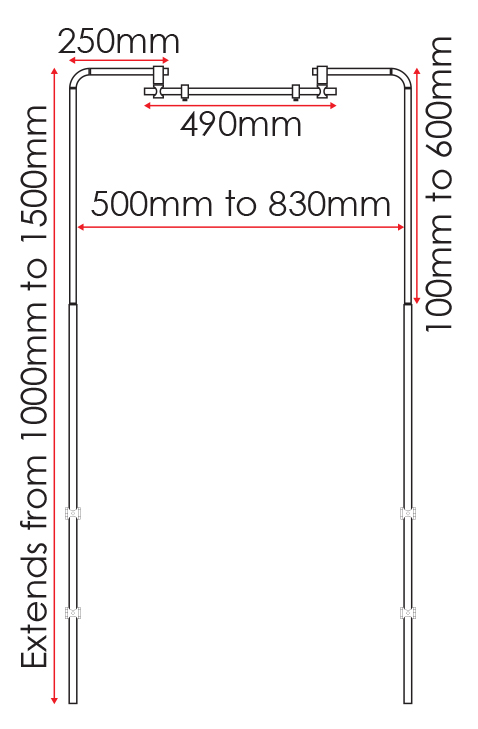 600 Size
To fit aquariums up to:
600mm in length (rear mounted)
650mm to 1080mm (side mounted)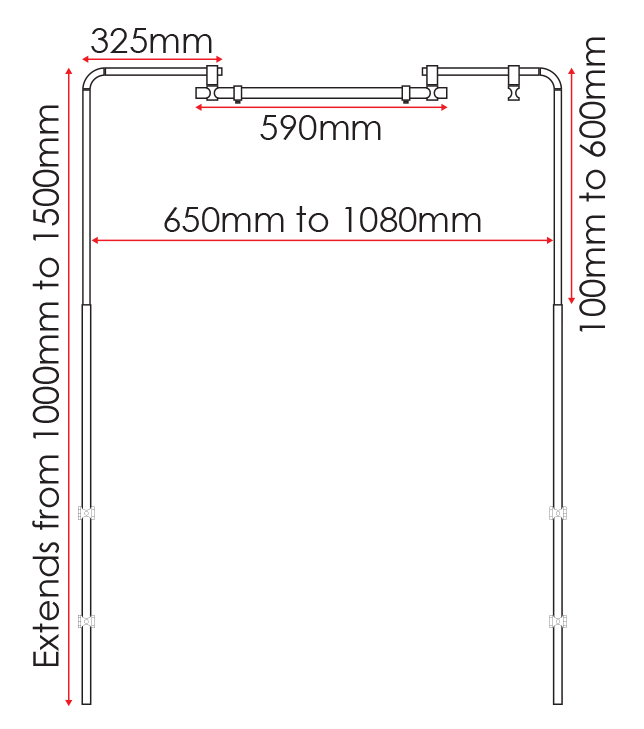 900 Size
To fit aquariums up to:
900mm in length (rear mounted)
950mm to 1380mm (side mounted)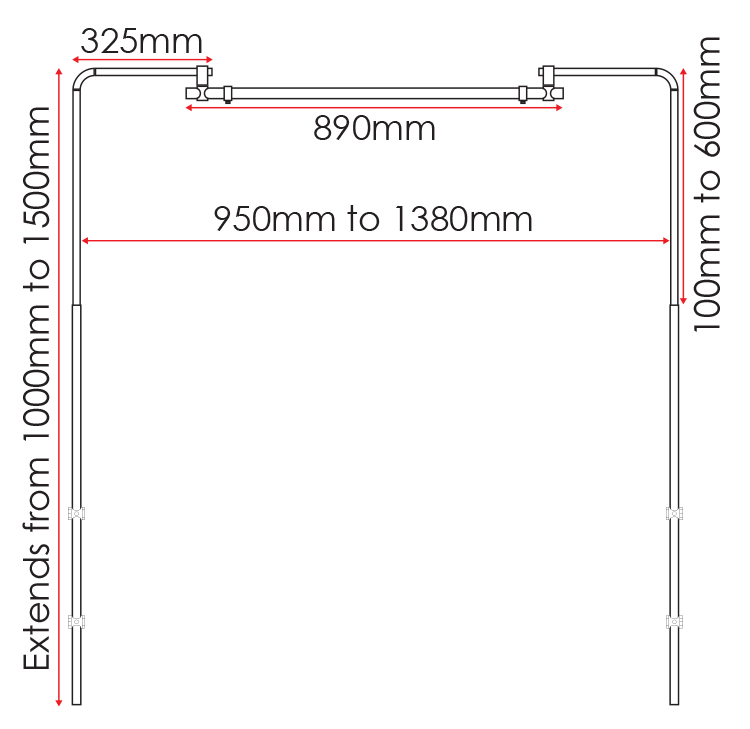 1200 Size
To fit aquariums up to:
1200mm in length (rear mounted)
1250mm to 1680mm (side mounted)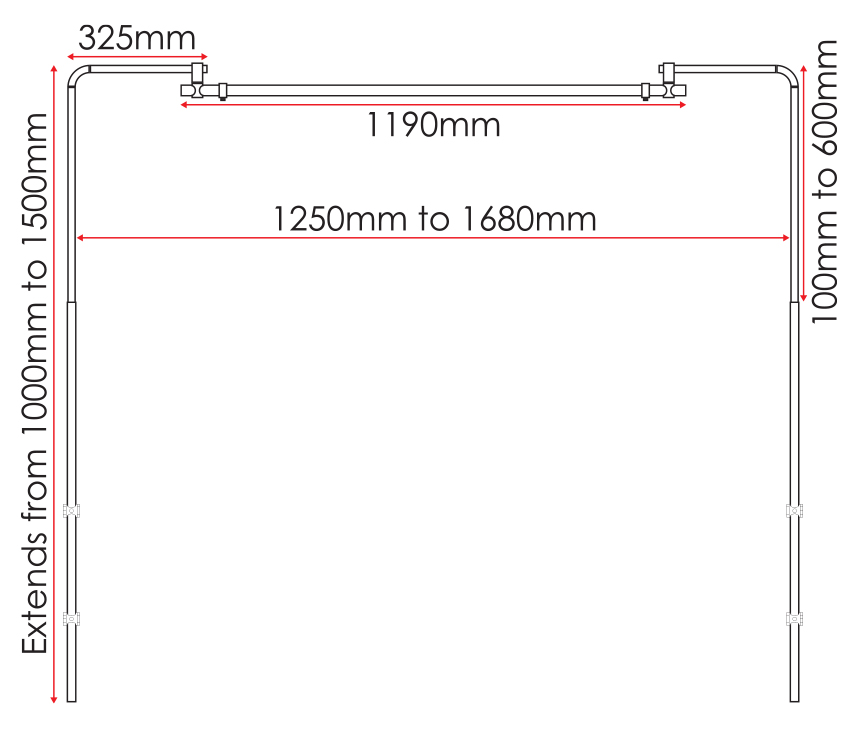 Small Allen Key

Medium Allen Key

Large Allen Key

2 x Grub Screws
Spanner

2 x Cabinet Mounting Support Bars (With cabinet fixings)

2 x 90° Top Support Bars (With bracket)

1 x Lighting Hanging Bar (With lighting mounts)